Urban India Makes Room for Co-Living
Because co-living gives urban renters amenities, service, community and much more for far less than rental and PG accommodation.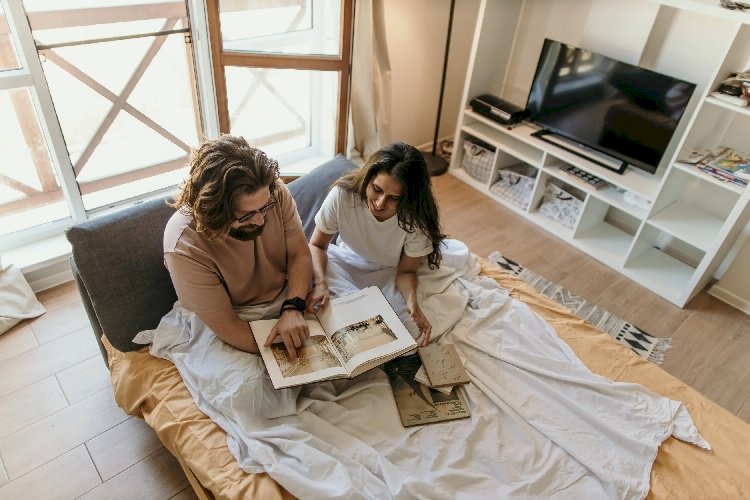 With shared communal spaces and amenities, and the opportunity to work, live and socialise with like-minded individuals, co-living is billed as a solution to renting an entire apartment or living in PG accommodation. This new form of community housing is already a viable alternative to renting in major cities of the world, and slowly gaining traction in India. But is co-living all it's said to be? Time to find out.
What is co-living?
'Co-living' or coliving is a modern form of communal housing in which residents get a private bedroom in a furnished home with professionally managed services and shared common areas.
Modern co-living spaces come in many forms and styles – large buildings with numerous pod-style homes for individuals, larger apartments for groups of 2-5 individuals and family-sized apartments. Co-living is mostly an urban form of communal housing with homes in an apartment, single building or apartment complex with several hundred residents.
Co-living is gaining in popularity for multiple reasons, chief among them being cost and the desire to live a community-oriented lifestyle. Co-living, however, has existed in different forms in India. From PG accommodation to shared rented apartments to youth and working persons' hostels.
How is co-living different than renting an apartment or PG accommodation?
The only similarity between renting an apartment or living in PG accommodation and co-living, is the sharing of a home with other individuals or the landlord and/or landlord family. Everything else about co-living is different. For instance, PG accommodation and apartment-sharing can be restrictive in terms of rules, timings, availability of food and cooking choices. Lack of hygiene and poor maintenance are other things to not like. There's also the absence of common areas and amenities.
The renter performs household chores, with the exception of on-board meals in certain PG accommodation, because traditional rented and PG apartments are not 'managed' or provide service at a cost. Further, renters are bound by annual agreements and breaking an agreement can come at a cost and much inconveniences. On the other hand, co-living agreements are flexible giving renters the ability to try out spaces and services without obligation. Lastly, without the opportunity to socialise with a larger group near home can lead to loneliness, a social disadvantage experienced especially experienced by migrant renters.
What are the benefits of co-living?
Pay less, get more: Renting an apartment for oneself or even sharing it comes at a steep price, no matter which big city in India you live. Add to that the cost of electricity, utilities, maids and minor repairs, and the total outgo is higher. Unfurnished apartments are available cheaper but they entail the cost of purchased or rented furniture, plus the cost of moving purchased items.

Co-living spaces are not just cheaper to rent, they are fully furnished and include amenities and services similar to managed homes and hotel rooms. Non-rent costs like electricity, housekeeping, common amenities and such are presented in an all-inclusive bill and are cheaper to individual residents because they are shared by a large group of people.

The cost of renting an apartment also includes a high deposit amount and recurring broker fees, whereas zero brokerage and nominal deposits charged by co-living companies enhance the cost benefit in no small terms.


No more chores, lots more convenience: No more haggling with brokers, finding roommates, looking for maids and putting up with unpleasant landlord rules. Co-living residences are designed to facilitate the sharing of space, minimise chores, remove renting hassles, and eliminate the pains of living with roommates or landlords. Depending on the co-living company, resident support may include any or all of amenities and services like professional cleaning and maintenance, laundry, furniture and appliances, Wi-fi, food on subscription, recreational spaces and community events. Now imagine the convenience of having these chores taken care of and paying for everything in a single rent bill.

Moving-in too is seamless due to the tech-enabled nature of co-living operations. Residents can movie-in, access their apartment, request services and resolve issues using a mobile app built by the company.


Accommodation as you like it: The still nascent co-living sector in India is driven by tech-enabled startups. Co-living properties are available mostly as single apartments in buildings and occasionally entire buildings. Occupancy varies by size: From compact single apartments to family-sized homes. Currently, co-living companies operate in metros like Mumbai/MMR, Bengaluru, Chennai, Delhi/NCR, Kolkata, Pune and Hyderabad, along with a few Tier I and II cities where they are mostly located near employment hubs and technology parks. Top players include OYO Life, Zolostays, Guesture and StayAbode.


No more loneliness, only togetherness: The profile and user base of average co-living residents in India is more divers than traditional rental and PG homes. Single working professionals, students, friends, married couples, live-in couples, same-sex couples, pet parents, even senior citizens. Being professionally run businesses with private and institutional investors co-living companies do not and cannot discriminate. The attraction of living with friends, partners and like-minded individuals in a managed space, the opportunity to socialise, hassle-free moving-in and exiting, and lower rents are drawing a larger share of millennials and urban Indians to co-living s compared with the last few years.
Like industry in general, the co-living sector too experienced a downturn during COVID-19. The pandemic also gave the sector a new lease of life. While on the one hand people see a greater need to live in private, non-shared spaces, they also desire like-minded company and the ability to socialise in a place away from home and social circles. The opening up of metros and the return of work-from-office will soon see business as usual in the rented accommodation market and co-living too will grab a share of the pie.
According to this report in The Hindu BusinessLine, Dr Nikhil Sikri, co-founder and CEO, Zolostays, pointed out some positives of the pandemic. "New customer onboarding is higher than pre-Covid levels despite other 'mom n pop' PG operators offering 50-60 per cent discount per bed." Zolostays is among the largest players in co-living and manages 40,000 beds in 10 cities.
Speaking on similar lines, Sriram Chitturi, founder of Guesture, another leading co-living company, said, "the push from unorganised to organised co-living spaces has been significant as people appreciate clean, hygienic and safe living spaces with multiple amenities, including urban mobility services, convenience stores, sports infrastructure, training spaces, co-working spaces, to name a few."
As the title of this story suggests, co-living is here to stay, and for all the right reasons. But, if you are a resident Mumbaikar or even a new migrant looking to buy a home rather than rent, we suggest you look up the neighbourhoods of Chembur, Goregaon and the best places to live there, Kandivali and Dombivli which offer a wide range of homes to suit every budget and preference.
What's Your Reaction?