Lodha Codename Limited Edition: World Class Homes in Mulund
Coming to Mulund East is a limited edition of fine living for those who seek the best in everything, including their home.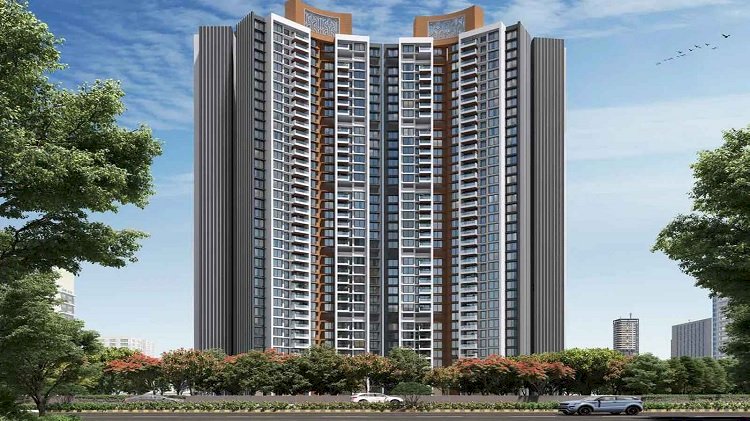 Picture looking out your window from the tallest residential towers in Mulund, marvelling at what's outside and luxuriating in what's inside. Pre-launched to offer the best deal for the discernible homebuyer, Lodha Codename Limited Edition features super-sized luxurious homes with sundecks in a wide array of 2 and 3 BHK configurations.
Housed in what will be the tallest twin towers in Mulund East at over 40-storeys each, the homes at Lodha Codename Limited Edition will be spread across 40 habitable floors. The master plan envisages a complex of 2.5 acres with more than 60,000 sq. ft. dedicated to open spaces, landscaping and outdoor amenities.
A total of 30+ amenities and features will lend a distinct character and dynamism to the complex and its residents. A hanging flower garden, herb garden and hanging stone garden are just some of the green spaces you can expect. If health and fitness are your thing, how about a rock-climbing area, a lap pool with pool deck, a yoga deck, gym, reflexology path or exercise lawn? Or, you might want to play a game or two at the multi-purpose sports arena? Socialising and meeting the neighbours can be fun at the family pavilion or party pavilion.
When you have partaken of the fabulous outdoor amenities, there will still be time to stand in on your deck and gaze at the spectacular views of Yeoor Hills in Thane and the Airoli Creek, hubs of pristine nature and wildlife.
Even as your home and its surroundings give the feeling of an island of calm and peace, you are always close to the outside world. Lodha Codename Limited Edition is adjacent to the landmark Swaminarayan Temple and close to major travel hubs, a 2-min walk from Mulund Station, 5 min drive from the Eastern Express Highway and close to the upcoming Metro Station. Mulund East offers easy access to Mumbai, Thane and MMR and Navi Mumbai via Airoli, which is a short drive from your home.
Make your new home at Lodha Codename Limited Edition to give yourself and your family a deserved upgrade to luxury living and best-in-class conveniences. Make an inquiry and arrange a site visit to Lodha Codename Limited Edition and grab pre-launch offers that make the deal for your new home sweeter.
Disclaimer
This story is based on information obtained from external source(s) and may be subject to change. While Horizon makes a reasonable effort to verify such information, it does not vouch for authenticity and/or accuracy, and bears no responsibility for damages or claims arising from the use of this information in any way.
What's Your Reaction?