Lodha Codename Premier: Dombivli's New Town of Dreams
Pre-launching this Diwali, Codename Premier is coming to Dombivli with bigger homes and a better lifestyle at the best location.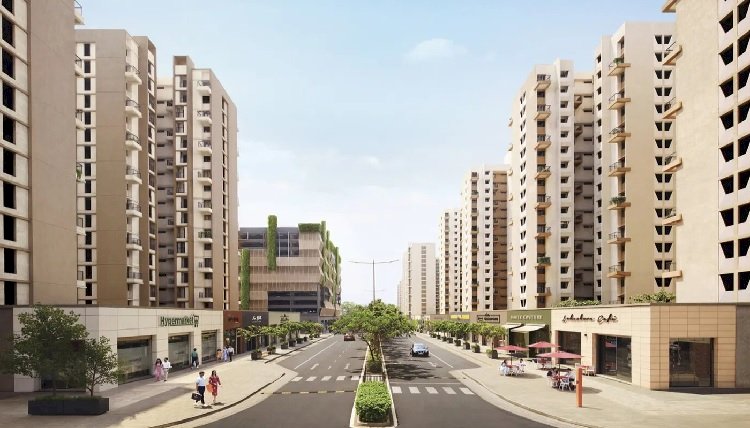 With the launch of Codename Premier, the developer aspires to fulfil the demand for bigger yet affordable homes at a well-connected location. A greenfield township, Codename Premier will cater to these and more aspirations at its Premier Colony, Manpada location on Kalyan-Shil Road close to Dombivli Station.
With the Kalyan-Dombivli region gaining prominence as a residential hub and growth centre, social and civic infrastructure are keeping pace with the twin cities' development in the form of commercial and employment hubs, educational institutions and entertainment options. Codename Premier will sit at the centre of this hub.
The distinctly bigger homes at Codename Premier will be available in multiple 1, 2 and 3 BHK configurations featuring air-conditioning, premium finishes and large sundecks overlooking gardens. Located within 10 min of Dombivli station, the neighbourhood is well-connected to the rest of the region, including Kaylan, Thane, Navi Mumbai, and Mumbai city and its central suburbs. Codename Premier is 20 min from Airol via the via the upcoming Airoli-Katai Naka freeway and the station of the Metro 12 Kalyan-Dombivli-Taloja line at your doorstep.
The township will feature best-in-class indoor amenities including large balcony, green views from every home, full height windows and high-quality fitments. The outdoors includes an 8.8-acre lakeside park, an Olympic sports complex, world-class school with multiple curriculums, multi-speciality hospital and temple with walking distance, business district, clubhouse and 2.5 Km High-Street retail avenue.
What's not to like about Lodha Codename Premier? If your idea of the ideal home is a spacious apartment with quality amenities, safety, nature and the best connectivity within the Navi Mumbai-Kalyan-Dombivli corridor, make an inquiry at the earliest to avail of pre-launch prices.
Disclaimer
This story is based on information obtained from external source(s) and may be subject to change. While Horizon makes a reasonable effort to verify such information, it does not vouch for authenticity and/or accuracy, and bears no responsibility for damages or claims arising from the use of this information in any way.
What's Your Reaction?