Lodha Palava City - A City That Brings You More.
Lodha Palava City has created a unique benchmark with its beautiful external and internal amenities. Know why you should buy a home at Palava.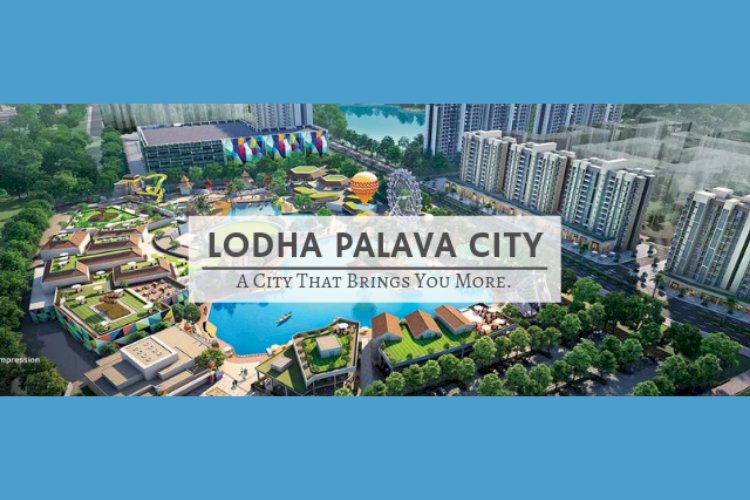 Lodha Palava City is a residential project which includes a lot of building plans, housing projects, mall, office space, retail stores etc. Basically, this project is a township of so many living hearts with extra-ordinary living style. In this project, you can see everything that a typical developed city contains. Such as developed infrastructure, high-class technology, shopping mall, retail stores, bus facility, car parking facility, river, garden, office, school and even more. You know why Palava City is so popular among all Mumbai City, its because of its beautiful natural space and its amenities. Palava city has created a new benchmark for presenting amenities to residencies.
You must have to wonder what is so different with Lodha Palava City's amenities and space. So let's begin. Basically, Palava city is spread over a massive area, that includes different parts of housing projects such as Central Park, Aquaville, Waterfront, Grand Life, Trinity, Lakeshore Greens, Exotica, Casa Bella, & Prime Square. All these housing projects have their own unique quality or benefits with it. If you want a waterfront or lakefront view with your dream home then Aquaville or Waterfront is the best option. If you're looking for your dream home with the green front view then Lakeshore Green is for you. Or if you don't want to stay at apartments ad you want to live in the duplex home then Grand Life awaits you. As I already mentioned, every housing project has its own quality. This is what Lodha Palava brings for you.
Along with the living style, Palava also provides you with the opportunity to live with. You must be wondered how a residential project can provide you with an opportunity. But hola! Lodha Palava did. This project has been constructed by focusing on the main 5 economic hubs. The opportunity you can enjoy within Palava City such as 24*7 logistics, Education industry, Medical or pharmacy, Tourism Industry, & Entertainment Industry. These Industries are bringing job opportunity and so many facilities to those who live in Palava. Isn't it amazing but Palava hasn't stopped amaze you because so many other surprises are still awaiting you. So if you're also interested in this project and looking for more opportunities in your life with the best living style and the facilities and welcome to the world of happiness - welcome to Lodha Palava City. To know more about this project visit us on
What's Your Reaction?