Isle of Bliss. Your Personal Paradise.
Isle of Bliss is a unique opportunity to own convenient, secure, worry-free 'branded land' at a spectacular seaside location.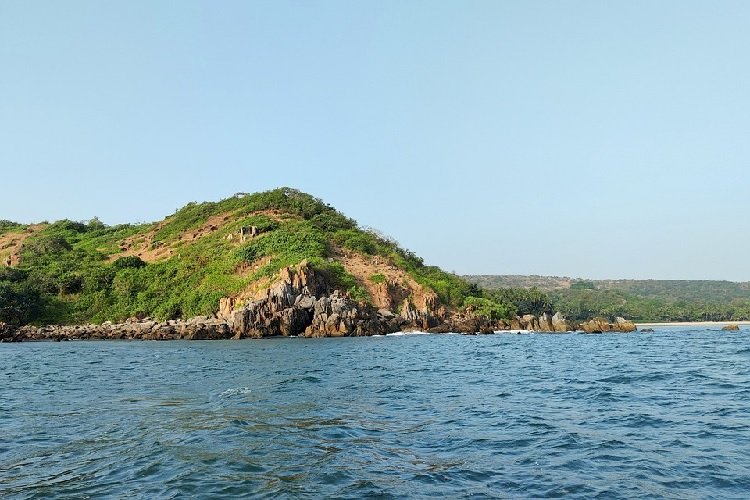 What is branded land?
Branded land or branded plot is a land parcel that is legally and physically secured being free of encumbrances, title-assured and professionally maintained by a real estate brand.
Branded land is free of the usual risks associated with land transactions in India. On the other hand, it provides owners the benefit of owning land at a high-demand location, enjoy included amenities and conveniences, and professional maintenance. Even better, owners can choose to hold, sell or develop land as they please. Branded land is the democratisation of land ownership.
Branded land is the new gold?
Not really if you consider the average ticket price for a land transaction. But, owning a plot of land has unparalleled advantages compared to any other asset class. And then there's the satisfaction, not to mention, bragging rights of a lived experience of your asset… a beachside holiday home, herb garden in the plains, or private haven in the mountains. Stocks, homes and jewellery don't quite compare. You get the drift.
Isle of Bliss from the House of Abhinandan Lodha
Isle of Bliss from the House of Abhinandan Lodha (HoABL) is located at the stunningly-beautiful coastal town of Dapoli in Ratnagiri district. A coastal hill-station nestled between rolling hills of the Western Ghats and beaches of the Arabian Sea, Dapoli has year-round pleasant weather that made it popular even with the British in pre-independence India. Contemporary Dapoli is among the most sought-after seaside leisure destinations on the Konkan coast.
Invest in your piece of heaven
Owning land in Isle of Bliss is owning 'New Generation Land'. It's easy – with 100% virtual sales, you can become a land owner at the click of a button. It's safe because the developer has obtained title deeds and eliminated encumbrances that make your land truly free of worries. It's liquid because you can sell your investment any time with assistance from the developer and value appreciation.
Isle of Bliss is a themed project of land plots with two Aqua Zones featuring lagoon shaped pools for adults and kids, two retail zones and a health and wellness center.
The previous phase at Dapoli was oversubscribed 3x and sold out 100% virtually. Land owners witnessed 50% appreciation in one year! No need to be disappointed. HoABL has plans to for an upcoming development in Anjarle, a must-visit port village near Dapoli town. If having your own little paradise carved out from Mother Earth amid secluded beach, pristine waters, dolphin-spotting and verdant nature are your idea of an escape, click straight to Isle of Bliss.
Disclaimer
This story is based on information obtained from external source(s) and may be subject to change. While Horizon makes a reasonable effort to verify such information, it does not vouch for authenticity and/or accuracy, and bears no responsibility for damages or claims arising from the use of this information in any way.
What's Your Reaction?