Life in a Township is a Wonderful World Within a World
If you are yet to experience the benefits of living in a township, let's just say you are the missing out on the infinite perks of community life.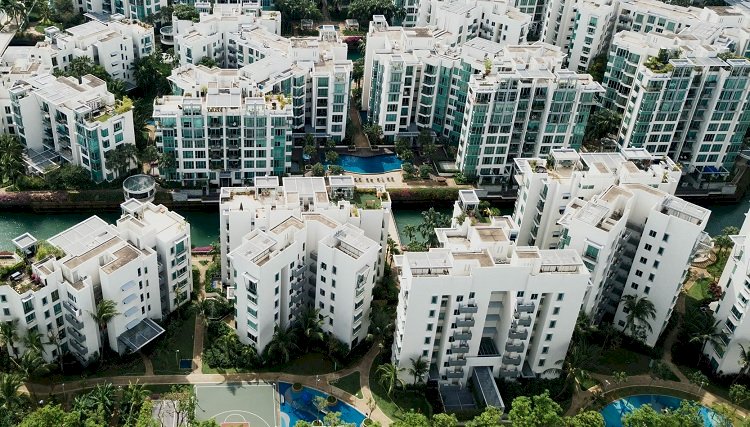 The COVID-19 pandemic threw on a light on all the world's ills. It also shone bright on many positives, like the importance of township living. Life in a township or gated community is unlike the life in apartment buildings and independent homes where communal benefits and well-thought living solution help residents overcome numerous challenges posed by urban life. Townships offer every individual the chance to live, work, study, play and share life in a self-sufficient community and be richer for the experience.
As the pandemic caused disruption to everyday life and triggered discourse on the need to re-evaluate lifestyle choices, people realised the need for homes in uncluttered surroundings with open spaces, communal facilities and everyday needs while still safe and secure from the outside world. Township living arrived in the 90s in response to the expansion of cities by means of large-scale integrated mixed-use developments that offer residents every experience of life in a city. Similar to a city on a miniature scale, an integrated township has homes, offices, malls and shopping centres, schools and colleges, hospitals, places of worship, roads, water and waste management and many other basic necessities. With so much to offer, integrated townships are rightly slated to be the future of urban housing. Let's take a deeper look.
Not just housing
As the name suggests an integrated township has everything its users expect from urban life. Townships provide a holistic living experience that encompasses housing, work, education, healthcare, health and wellness, sanitation, maintenance and security among others. Each township is characterised by USPs that add value to the experience of living – mega mall, world-class hospital, quality educational institution, commercial hub, high-street retail, sports complex or leisure facilities within the safe and secure premises of the township. What's more, the choice of home spans every taste and budget, from affordable and mid-segment to premium and uber-luxury. There's enough choice for homebuyers to decide their priorities for a township and still get the best of urban life when choosing to move.
The best places to nurture future generations
Compare the kids of township and building dwellers in a space-starved city like Mumbai. Those in townships enjoy a safe environment and the privileges of private gardens and playgrounds, open spaces, separate kids' areas, world-class multi-sport facilities and top schools where residents are enrolled on priority. Compare this with the lack of public parks and playgrounds, outdoor sports facilities, unsafe neighbourhoods and crowded streets, and the challenges of getting kids admitted to good schools.
Moreover, townships are designed to provide stimulation and valuable social and communal experiences to kids, helping them acquire social skills and companionship from a very early age. While schools educate kids, amenities like gyms, swimming pools, clubhouses and sports arenas help them stay healthy, socialise and become well-rounded citizens.
Family and community
Imagine a place where your senior citizen parents stroll in peace without the hazards of crossing busy streets and avoiding dangerous sidewalks, your kids play and mingle in a safe environment, your wife's workplace is a short walk, your weekend soiree with friends is at the local clubhouse, there's a speciality hospital and a mall at walking distance. Communal amenities inspire and enable residents to be part of a community and engage with others more easily and frequently unlike the isolation and lack of social engagement that often marks life in buildings.
Integrated townships have everything that constitutes urban life. Yet unlike anywhere else in the city, you are minutes away from most things leaving you more time and energy that can go into making your personal and family life more qualitative.
Mumbai and its neighbouring cities, Thane and Dombivli, boast some of the finest gated communities and large integrated townships in urban India. Here's our list (in alphabetical order) of the best.
What's Your Reaction?