Chembur Ticks All Boxes for Ideal Suburb
Chembur offers numerous delights and amenities to its residents. Enough to feel tempted to make your new home there.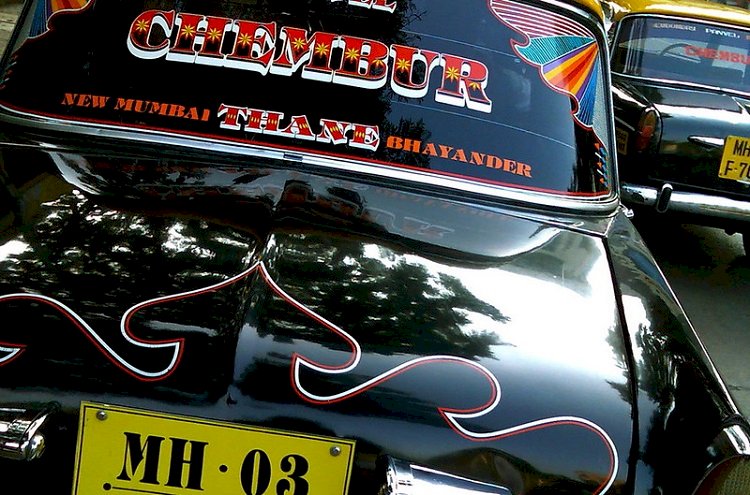 Is Chembur a good place to live?
Chembur is a destination of happy contradictions. A place where the old resides alongside the new, where modern Mumbai co-exists with historical Bombay, where more institutions and industry share the land with people and establishments than anywhere else in Mumbai.
In pre-independence Bombay, Chembur was a distant, idyllic village on Trombay Island. Surrounded by hills, forest and creeks, it was built on reclaimed land to merge with city. The existing railway line then was originally a single track for garbage transportation until it was opened for passenger traffic in the 1920s. Historians believe that many of Chembur's old garden bungalows date back to that era.
Chembur witnessed its transformative phase during the partition. In 1947, scores of Sindhis, Punjabis, Sikhs and others migrated from Pakistan to India. Some of them were housed in a refugee camp, popularly known as Sindhi Camp, in Chembur. Around the same time, the industrialisation of Trombay before and after World War II led to migration for work and housing and Chembur witnessed a population boom. Between 1955-58, the construction of Subash Nagar, Shell Colony and Tilak Nagar started the transformation of Chembur into a residential area.
Although, Chembur continues to house large industrial establishments, it is also Mumbai's preferred Eastern suburb for numerous reasons. Social infrastructure, central location, connectivity, things to do, shopping, dining, employment and more.
Chembur: A place with everything you need
Being blesses with natural surroundings and open spaces, residents of Chembur have numerous options to unwind and find tranquillity. Chembur is home to more recreational clubs and Gymkhanas than the average suburb – The Acres Club, Emerald Club, Chembur Gymkhana, Sindhi Society Gymkhana, and Bombay Presidency Golf Club (BPGC). It also has fitness centres, gyms, municipal swimming pools, libraries and gardens.
Chembur is uniquely blessed with heritage architecture and art deco buildings and private residences. It is the location for renowned institutions like BARC (Bhabha Atomic Research Centre), TISS (Tata Institute of Social Sciences), oil and gas facilities of Hindustan Petroleum and Bharat Petroleum, Rashtriya Chemicals and Fertilisers (RCF) and numerous private industrial units all of which provide jobs to thousands, making them valued employment hubs.
Legendary eating houses, markets, temples and community hubs are other things that make Chembur intriguing and invigorating.
Education in Chembur
Loreto Convent (State Board), St. Gregorios High School (ICSE), Our Lady of Perpetual Succour High School (State Board), RBK International Academy (IB, IGCSE), The Green Acres Academy Chembur (ICSE) and Ryan International (ICSE) are some of the sought-after schools in Chembur. Chembur is also home to Vivekanand Education Society's Polytechnic College and many local day and night colleges, and is in the vicinity of medical and engineering colleges and higher learning centres in the neighbouring suburbs and Navi Mumbai.
Hospitals in Chembur
Apollo Spectra Hospital, Zen Multi Speciality Hospital, Inlaks General Hospital, SRV Hospital and Surana Sethia Hospital and Research Center are some of the better-known hospitals accessible from across any part of Chembur.
Shopping and Entertainment in Chembur
Chembur is famous for legendary eating houses. Gulab Jamun at Jhama, traditional Sindhi snacks at Vig Refreshments, homely south Indian meals at Mani's Lunch Home and snacks at Geeta Bhavan, Vada Pav at Nandu Vada Pav are food experiences to savour exclusively in Chembur. There are numerous restaurants and cafes which serve modern food choices and international cuisine making Chembur extremely popular with Mumbai foodies who come from far and wide.
Play a round of golf at BPGC, attend a cultural event at The Fine Arts Society, socialise at the gymkhanas and clubs, visit the market near Chembur Station, spend time at Diamond Garden, take a walk by heritage structures and quiet localities with quaint cottages and bungalows, go shopping at K-Star Mall or Cubic Mall. Chembur has more to offer than you know.
Connectivity and Infrastructure in Chembur
Uniquely located at the junction of Central and Eastern suburbs, not too far from the Western suburbs and Navi Mumbai and within reasonable distance of South Mumbai, Chembur offers the advantage of accessibility to every part of Mumbai and beyond.
The Eastern Freeway, and Eastern Express Highway connect to the south and north, Santacruz Chembur Link Road connects to the west, and the Vashi Bridge on Sion-Panvel Highway connects to the east.
Chembur is linked by the Harbour Line of suburban rail as well as the monorail which runs from South Mumbai via Wadala. The upcoming Metro Line 2 will connect Dahisar to Mankhurd via Chembur. The location of Chembur and transportation options provide multi-modal connectivity to Mumbai and MMR.
Time to make Chembur your new home
Tulsi Elanza is a luxury residential tower in Chembur. Well-connected to the rest of Mumbai and centrally located, Tulsi Elanza offers signature luxury surrounded by landmarks, travel hubs and social infrastructure.
Picture courtesy: Satish Krishnamurthy via Flickr
What's Your Reaction?