Dombivli: New City in Old Town
Discover why you should make your new home in Dombivli, one of India's fastest-growing residential and commercial hubs, and a prized location close to Mumbai.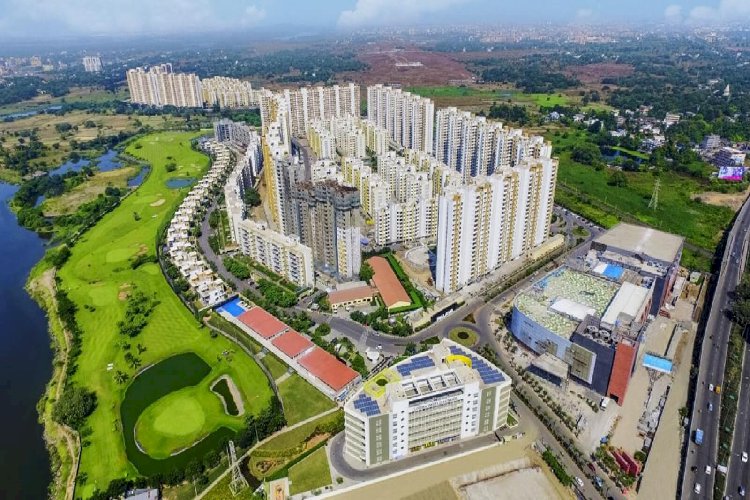 Say hello to Dombivli!
What if we said there's a place where schools and colleges, markets, malls, eating out, shopping, entertainment, places of worship, doctors and hospitals, green spaces, banks and ATMs, railway station and bus stands, multi-mode transport, and a growing urban middle-class community of literates and professionals is a 15-min. walk or 5 min. drive in the vicinity? Welcome to Dombivli.
What's already in place and what's coming in the near and not-so-distant future make Dombivli a sought-after location to move in. No matter you're newly married, nuclear family, joint family, migrant professional or retired seniors, not many cities in the MMR compare with Dombivli East. Read on to find out why.
Dombivli – the cultural hub of Metropolitan Mumbai!
Sitting barely 50kms from the heart of Mumbai, Dombivli or Dombivali used to be a distant industrial neighbourhood to Mumbai until the property boom and rapidly-growing connectivity made Dombivli the next go-to destination for real estate developers and homebuyers.
There are plenty of cities around Mumbai, most alike the other, none matching the cultural fullness of Dombivli. First mentioned more than a 1000 years ago, the reigns of this land transferred over the centuries from the Peshwas to Portuguese to British, witnessing a transformation from paddy-growing patch of land around Mumbai to throbbing industrial belt and now, bustling city.
Migration from Mumbai to Dombivli started in the late 70s and early 80s. In the following decades, Dombivli sported a multi-cultural hue even as its predominantly Marathi-speaking settlers imported a rich tradition of art and culture to their new homes. Modern Dombivli is home to Marathis, Malayalis, Tamilians, Buddhists, Muslims, Christians, Sikhs, Jains and others. An anecdotal example of this diversity resulted in a Guinness World Record! In 2012, 2,600 women – Malayalees, Sindhis, Punjabis, Christians and Maharashtrians – came together at the 'Mumbai Pooram festival' at Dombivli to create a world record for the largest ever Kaikottikali performance in the world.
The Gudi Padwa Shobha Yatra or New Year Carnival is a prominent cultural event originally started originally by Dombivlikars has inspired similar events in the MMR. Locals come out in full force to watch and participate in a vibrant procession of festive fervour, performing arts, motorcycle parade, traditionally-attired men and women and celebrity-spotting on the Hindu New Year called Gudi Padwa in Marathi.
The Shobha Yatra starts at Phadke Road, not just any market street, but a throbbing blend of old and new and a Dombivli hub of shopping and culture. Never been there? Take a walking tour.
When you're not shopping or exploring, Phadke Road is the place to be during Gudi Padwa, Dussehra, Ganesh Festival, Diwali and even New Year's Eve.
Life in Dombivli East – the new pick for homebuyers and developers
In 1983, Dombivli Municipal Council merged with sister city Kalyan, resulting in the formation of Kalyan-Dombivli Municipal Corporation (KDMC). From approximately 12.5 Lakhs in 2011 (per official Census data) to 14 Lakhs in 2021 (estimated), the population of KDMC has increased by nearly 11%. Yet, this population is spread across 67 sq. kms, giving KDMC a population density of 9,088 people per sq. km. Compare this with Mumbai's 20,000 people per sq. km. and whopping difference in real estate prices between KDMC and Mumbai, and its amply evident why many from Mumbai and the MMR are flocking to KDMC, especially Dombivli East, to make a new home in greener, spacious surroundings while they still can. What's more, the who's who of real estate developers are already there or planning to enter Dombivli.
The general consensus among residents is that Dombivli East is an excellent residential locality already with massive potential in the near future in terms of overall development and investment value. Close to the suburban railway station and linked to arterial roads connecting to nearby cities, safe with no major crimes and secured by gated communities and well-protected townships, blessed with nature and culture, and filled with amenities and conveniences close to home, it's time to make Dombivli East your new address.
Education in Dombivli
The rapid development in Dombivli East has not only triggered a population increase, but also a change in the profile of residents and their demand for services and institutions. The quality and quantity of educational institutions has kept pace with the rising population and its needs. Dombivli East now offers an array of premier pre-schools to high schools affiliated with the diverse curriculums and educational boards sought by the modern parent and student.
Crayons Pre-School, Podar Jumbo Kids, NES International School (IB), Omkar International School (IGCSE, ICSE), Ira Global School (IGCSE), Lodha World School (ICSE), Royal International School (CBSE), and State Board Schools St. Therese, Modern English School, Vidya Niketan, are just a handful among fine schools to choose from.
Hospitals in Dombivli
The Asian Institute of Medical Sciences (AIMS), Icon Hospital and Samata Hospital are some of the well-known multi-speciality hospitals in Dombivli East, apart from a high number of other hospitals, polyclinics and speciality care medical institutions. The location also has the highly rated Shree Dhanwantari Ayurved and Panchkarma Clinic.
Connectivity in Dombivli
For decades, the people of Dombivli have relied on Mumbai's Central suburban train network for their daily commute. At 1.5-2 kms, Dombivli station is easily accessible from nearly all developed and upcoming townships in the East. Thane and Navi Mumbai too are easily accessible by road and served by frequent NMMT and State Transport buses. In addition, Kalyan-Dombivli Municipal Transport (KDMT) serves a number of routes between Kalyan, Dombivli, Navi Mumbai, Titwala, Bhiwandi, Thane, Badlapur and Panvel.
With a number of commercial and corporate hubs emerging in Navi Mumbai, Panvel and Thane, an increasing number of residents from Dombivli East commute by road to these hubs. Dombivli is connected by state highways to Panvel and Kalyan, and arterial roads to Navi Mumbai and Mumbai.
Infrastructure in Dombivli
A number of proposed and already underway infrastructure projects connecting Dombivli to MMR are expected to boost connectivity by reducing travel times and providing multiple travel modes. In addition, there is the direct benefit of increased jobs and commercialisation resulting in GDP growth in the current decade and beyond.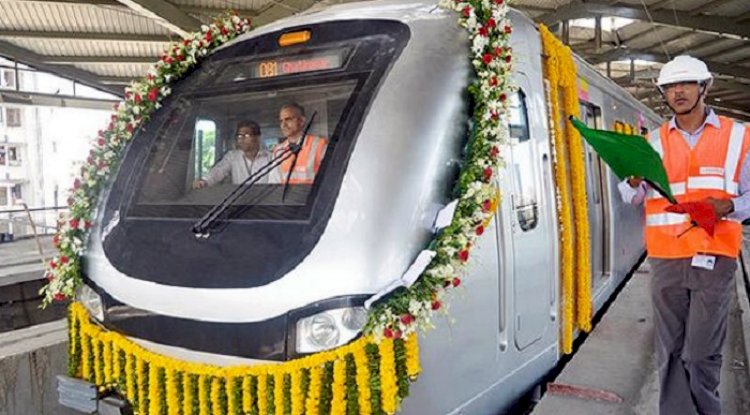 The proposed Metro Line 12 will connect Dombivli to nearby cities in the MMR (Representative Pic)
The upcoming Kalyan-Dombivli-Taloja Metro Line 12 is expected to ease travel to Navi Mumbai, up to the industrial belt of Taloja. This line is expected to further connect to Metro Line 5, Thane-Bhiwandi-Kalyan, at one end and the Navi Mumbai Airport Metro Line at the other.
Several big ticket projects are in the works, one of which is the Mumbra-Panvel highway, which inludes two six-lane flyovers at Kalyan Phata and Shilphata junction, and an underpass at Kalyan Phata for crossover of vehicles between Kalyan-Nashik. The Dombivli stretch of the project is expected to ease congestion and ensure a dedicated corridor for the traffic moving between Thane and Panvel, Kalyan and Navi Mumbai.
The proposed widening of the Taloja Bypass, and concretisation of Ambernath-Badlapur road will improve general connectivity across the MMR region.
In addition, Katai-Airoli freeway will decongest Shilphata Road and reduce travel time to Airoli by 30 mins. brining Dombivli even closer to an important commercial and corporate hub. The Virar-Alibaug Multi-Modal corridor will connect NH-8, Bhiwandi Bypass, NH-3, NH-4, NH-4B, Mumbai-Pune Expressway and NH-17, benefitting connectivity and development in Virar, Bhiwandi, Kalyan, Dombivli, Panvel, Taloja and Uran.
The best places to make your home in Dombivli
Home to a variety of new launches, upcoming and ready to move flats, Dombivli East is buzzing with homes that cater to diverse budgets and tastes. Here's a select list, in alphabetical order.
That Dombivli is an in-demand residential and commercial destination is well-established. Rapid developments in residential and civic amenities, infrastructure, connectivity and high demand have resulted in price appreciation that will only rise in the years to come. While you still have the time and budget, Dombivli is the place to be.
What's Your Reaction?