GODREJ ALIVE €" NEW AGE ADVENTURE
Godrej Alive Mulund is one of the best-refreshed project located at Mulund Thane Circle Mumbai.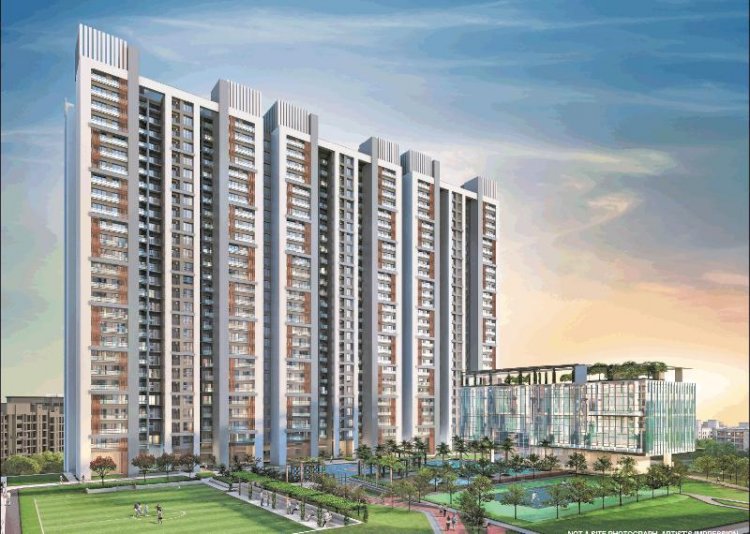 "Godrej Alive at Mulund gives you excitement way of living."
THE BEST OF BOTH WORLDSÂ COMES TOGETHERÂ AT MULUND-THANE CIRCLE
Welcome to a vibrant neighborhood that brings together the best of two cities – the Mulund-Thane circle. With social, corporate and retail setups including major malls like Korum and Viviana, there's a lot to do in and around the locale. That's not all, by the virtue of being located at the perimeter shared by Mulund and Thane, even hubs in Mumbai city are easily accessible from this area. Come, enjoy the experience of the world coming to your doorstep. Stock image for representation purposes only.
WELCOME TO A FUTURE-READY LOCATION
Being situated right at the gateway of Thane, on LBS Road, the location benefits from being a conduit between Mumbai and Thane. It connects seamlessly to popular hubs in the city via a well-connected network of road and rail. A vast number of corporate setups have recently found their address in Thane, making work come closer to home. Further, proximity to LBS Marg and Eastern Express Highway helps reach popular commercial destinations across the Mumbai Metropolitan Region easily and swiftly. Areas like BKC, Fort, Bandra, Andheri, as well as commercial complexes on the Airoli-Navi Mumbai stretch would be reached within minutes from your new home.
SOMETHING FORÂ EVERYONEÂ PREMIUM ADDRESS THAT BEFITSÂ YOUR STATUS
Ultra-luxe 2, 3 & 4 BHK apartments with spacious bedrooms and exclusive sundecks
Meticulously-planned premium specifications to match the lifestyle you truly deserve
DISCOVER THE CHAMPION IN YOUR LITTLE ONE
Tennis, Swimming, Archery, Futsal, Badminton and more in world-class sporting facilities
Distinctive amenities such as Courtyard Bowling Alley, Water Volleyball, Segway, and more
LEAD A VIBRANT LIFESTYLE WHERE YOU NEVER GET BORED
Off-the-beaten-track activities like Digital Workout, Bungee Dancing, Tai Chi, and more
Dedicated amenities that activate the mind, body, and soul
A LIFE THAT ONLY REITERATES, 'AGE IS JUST A NUMBER'
Exclusive Senior Citizen's Pavilion and Fun Club
Aqua Gym
For More Information Visit our website:Â Â http://www.godrej-project.com/projects/godrej-the-mulund-thane-circle
What's Your Reaction?