Goregaon. Where Concrete and Nature Reside Together.
Legendary origins of its name, conservation hub, multi-cultural, well-connected residential locality. Goregaon offers much to its residents.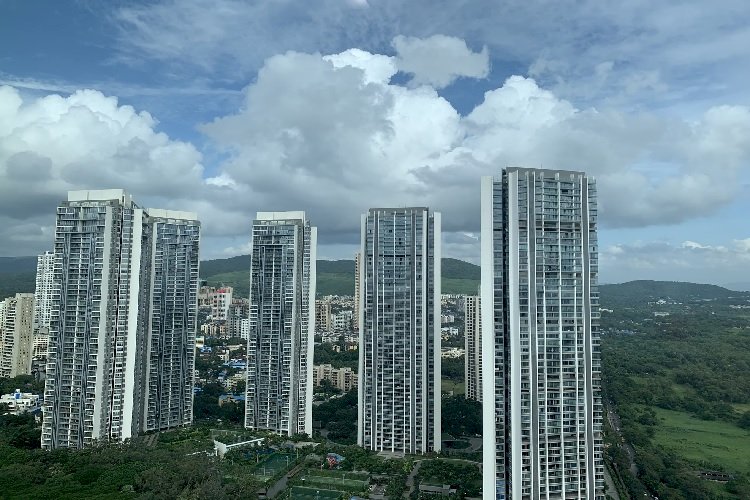 Is Goregaon a good place to live?
Legend has it that Goregaon is named after its most famous former resident couple, the socialist leaders and public figures, Keshav and Mrinal Gore. A former MP and activist, Mrinal Gore earned the nickname 'Paaniwali Bai' or water lady for her continued effort to bring drinking water supply to the area after the demise of Keshav Gore.
A second unverified but quirky legend says Goregaon was named so after 'Gora gao' or white village, a reference to milk production in the area.
Apart from the name, Goregaon has lots more to offer. Like Goregaon East, which is a hub of nature and conservation owing to its proximity to Sanjay Gandhi National Park and Aarey, which bound Goregaon on the Eastern side providing miles of unspoilt nature with unobstructed views. Goregaon is also home to Bombay Natural History Society's Conservation Education Centre (CEC), which creates conservation program curriculums and conducts biodiversity surveys. There's more nature to be found at Chhota Kashmir Udyan, one of the largest public gardens and picnic spots in Mumbai, and alongside it, Chhota Kashmir Boat Club, a one-of-a-kind recreational space and leisure boating centre. Goregaon Sports Club has excellent sports and outdoor facilities and NSE exhibition centre provides year-round offerings of leading consumer exhibitions, expos and shows.
Goregaon also features prominently in Mumbai's pop-culture history, being the home of the city's largest film studio complex, Dadasaheb Phalke Chitra Nagari, popularly known by its old name, Film City.
Malls, supermarkets, markets, cinemas, star-rated hotels, leading educational institutions and hospitals, public spaces and recreation options, a multitude of residential developments, excellent connectivity via rail and road, and upcoming metros, flyovers and East-West connectivity are the distinguishing facets of contemporary Goregaon.
Goregaon East, the future of new residential development in the locality
While the construction and population boom in Goregaon began from the 1980s, Goregaon East is where all the real estate action shifted over the last 15-20 years. With the emergence of locations like Gokuldham and Royal Palms, Goregaon East eventually transformed from a middle- class neighbourhood into a multi-cultural suburb with mid- and high-income residential developments springing up rapidly.
With a blend of nature, connectivity, infrastructure, shopping and leisure and commercial hubs, Goregaon has gained acceptance as a high-quality residential destination with a profile similar to that of nearby localities like Malad and Kandivali. The swift pace of infrastructure development has kept pace with rapid urbanisation, especially in Goregaon East, which has land parcels with development potential. All things considered, Goregaon is an excellent choice for a new home in the Western suburbs, which is attested by this report noting Goregaon continues to be a buyer's favourite in 2021.
Education in Goregaon
Like most other Mumbai localities, Goregaon too is blessed with educational infrastructure imparting education across curriculums and costs. Oberoi International School (IB, IGCSE), Ryan International School (ICSE), Universal English High School, VIBGYOR High School (ICSE, IGCSE), Gokuldham High School & Jr College (ICSE, PU College), Lakshdham High School (ICSE) are some of the better-known institutions of learning.
Hospitals in Goregaon
SRV Hospital and Cloud Nine Multispecialty Hospital in Goregaon, and Sanchaiti Superspeciality Hospital in Kandivali, Seven Hills Hospital in Andheri are some of the renown hospitals in and around Goregaon.
Shopping and Entertainment in Goregaon
Goregaon is within short driving distances of leading malls including Hub Mall and Oberoi Mall being the closest, and Growel's 101 Mall, Raghuleela Megamall, Infiniti Mall and Inorbit Mall between 15-20 min. Goregaon is also dotted with numerous shopping centres on the Western and Eastern sides as well as Big Bazaar and D-Mart outlets.
Connectivity and Infrastructure in Goregaon
Goregaon is one of the most well-connected Western suburbs. It lies barely 20 mins from Mumbai airport. Most residential developments have equal access to Goregaon and Ram Mandir railway stations. Road connectivity to his suburb is via SV Road and Linking Road on the West and the Western Express Highway to the East. JVLR is a short driving distance from Goregaon East and the best and closest East-West corridor to the Central suburbs, Thane and Navi Mumbai.
Goregaon is in the vicinity of three major BEST bus deports, two in the West and one in Oshiwara, providing public transport road connectivity to the rest of the city via the extensive BEST bus network. The upcoming Metro 2 in Goregaon East and Metro 7 in the West will further boost connectivity to the northern and southern parts of Mumbai.
Goregaon also has the benefit of being close to several commercial and job hubs comparable with any Western suburb. Nirlon Knowledge Park, Infinity IT Park, Express Zone, Mindspace IT Park and NESCO IT Park in the Malad-Kandivali-Goregaon corridor, along with SEEPZ and MIDC further South in Andheri and BKC in Bandra, all of which are located within a 20-30 min commute for Goregaon residents.
Goregaon East is the perfect destination for a new home
If you are looking for a residence that ticks the boxes, look to Delta House in Goregaon East, which provides the amenities, proximity to social infrastructure, safety, security, leisure, convenience and connectivity your new home needs. Inquire now for under-construction 1 and 2 BHK apartments before prices rise.
What's Your Reaction?