Why to choose Lodha Panacea?
Why you should choose Lodha Panacea? There is master reason to choose this residential project as your dream home and you cannot resist to call it the masterpiece of real estate era. Click here to know more.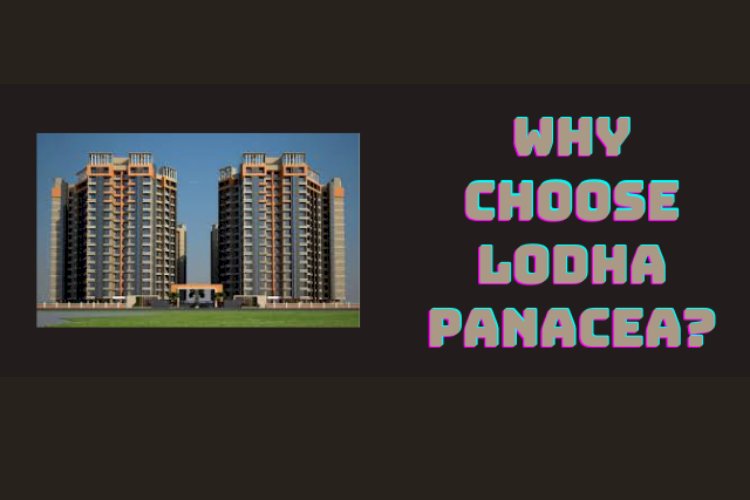 Lodha Panacea is one of the most heard residential projects of the Mumbai city.
Therefore, today I'm going to share you the information about one of the most demanding residential project of the Dombivli, that is – Lodha Panacea. The very first question you're thinking why Lodha Panacea is on the list of most demanding project, right? Because the is the only project which covers all those key points you are searching in your dream home. Wonder? Let me explain you in detail. If you want to buy a home – (A dream home), then what will be your priority list?
Maybe firstly you will go for:
1. Budget
2. Configurations
3. Space or floor plan designs
4. location
5. locality
6. amenities, right?
This is the basic priority list of ever home buyers. What if I tell you Lodha Panacea is a project which smartly fits into your list of priorities along with advance benefits.
Sounds like a dream right? But this is the project who wants to make your dream home true. Lodha Panacea is a fabulous residential project which is smartly located in the Dombivli region that is too close to the station and the highway. This project is nestled in the middle of the economic triangle of the city that is, in the middle of the Thane, Kalyan, and Navi Mumbai so that you can reach to all your official destinations more easily and give your precious time more to your family.
After the locational benefit, this project is bringing you a lifestyle of freshness and serenity. Enjoy your every blissful evening with green surroundings. Make your every morning more spiritual with the melodious bell voice of Jain Temple and keep your kids smiling every day with Kid's play area, swimming pool, clubhouse, lush green garden, and even more. This is amazing, I know right?
So what else you want? Oh yes, floor plans and the pricing. You know what? Lodha Panacea is bringing you the most comfortable pricing and easy payment plan option. To get these benefits to click here at Lodha Panacea to contact us directly via what's app. So, that you can grab your dream home before it goes out of stock. Haha! I was kidding but yes you can use this opportunity in real. So contact us now and start living the best moments of your life.
What's Your Reaction?