Agricultural Land: Wise Investment or Potential Hazard?
If you are planning to buy agricultural land, it's good to know what can go wrong and what happens when all goes right.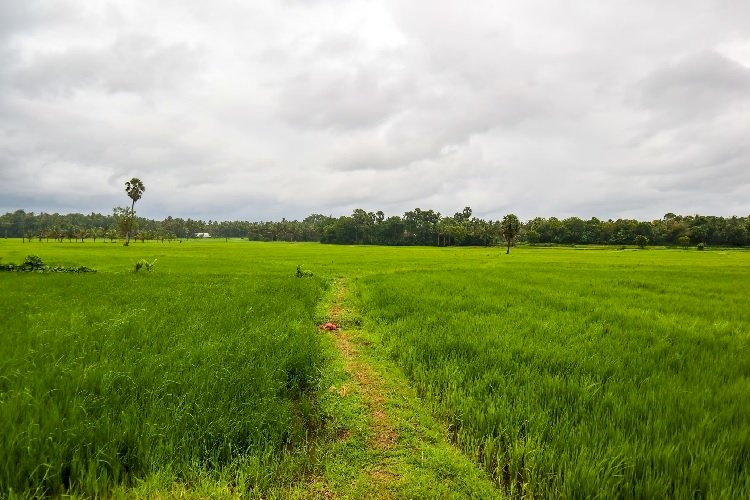 Land is among the most valued and cherished commodities in India. The desire to own farmland has risen in urban buyers and investors keen on leveraging the demand for organic produce, exotic fruits and vegetable, and medical- cosmetic- use herbs. On the other hand, some investors buys agricultural land as an asset. Yet another section is investing in agro-realty, a type of real estate investment where a developer acquires farmland, divides it into sub-plots which are sold to investors.
Agricultural land refers to land that is actively used for farming and agricultural purposes. Buying agricultural land in India can be a complex process with encumbrances and unexpected turns if you are not aware of the facts. If you are buying agricultural land, beware of these pros and cons.
Pros of buying agricultural land in India
No depreciation, only appreciation
As an investment class, land does not depreciate in physical terms unlike other immovable assets like homes and buildings. This also means land does not incur the kind and money and effort on maintenance that many other assets do. On the contrary, the value of land can appreciate spectacularly depending on its location and use.
Guaranteed basic income, probable high revenue
A parcel of fertile agricultural land guarantees a certain amount of basic income from farming activity. Buyers can raise this basic income or generate significant profits by applying innovative techniques and modern farming practices that cater to an ever-widening customer base willing to pay more for fresh, organic produce and sustainable farming. A variety of high-value and in-demand crops like fruits, vegetables, oilseeds, plant seeds, herbs and medicinal plants have the potential to generate impressive long-term revenue without high investment. Agro-tourism is also is emerging as a new revenue generator for agricultural land.
Greater returns on investment
Return on agricultural land investment can be especially high in areas with upcoming urbanisation and infrastructure projects. Land sold to developers can fetch a higher value after the announcement of infrastructure projects like highways, airports, etc. For example, the announcement of the Navi Mumbai Airport a few years back resulted in a frenzy of land transactions with landowners making hefty sums for agricultural and non-agricultural land. Even compensation for land acquired by central or state governments is higher for rural land than urban land.
Cons of buying agricultural land in India
Small pool of eligible investors
Most state governments in India require buyer or buyer's forefathers to be a farmer. If the forefathers are not farmers, the buyer needs to furnish evidence of owning farmland. Current exceptions to this rule are the southern states of Telangana, Kerala and Tamil Nadu. Moreover, NRIs too are restricted from buying agricultural land in India.
Well-known risks
Unclear and disputed titles are major hurdles in buying agricultural land. Claims and litigations can be long-drawn and bitter, and incur time and money without guarantee of success. Also make sure you are buying is properly classified as agricultural land. Another challenge is the variation in state laws and procedures on buying agricultural land. Each state in India has a different set of rules. Exhaustive due diligence involving title, documents and state laws is mandatory before buying agricultural land.
Challenges of small-scale agriculture
Agricultural activity on small plots of agricultural land is fraught with danger due to climate change, errant monsoons, labour shortages and other challenges. Natural disasters, market forces and seasonality too can impact the value of agricultural produce making the success or failure of agricultural activity dependent on a variety of mostly uncontrollable factors.
Conversion to non-agricultural land
Agricultural land cannot be used for any other purpose other than building a farmhouse for self-use, storage or animal shed. Furthermore, by law, fertile land cannot be converted for residential, commercial or industrial use. Only dry or barren land can be converted.

Converting agricultural land into non-agricultural land is especially challenging due to claims, disputes, unclear title, missing documentation and such encumbrances. Conversion can be done through 'change of land use' that involves a process of submitting documents, obtaining permission and paying a fee depending on factors like land type, location and size. Authorities also investigate existing mortgages, type of crops and soil on the land, and details of previous and present owners.
Buying any type of land, not just agricultural land, is a major, capital-intensive decision. Without proper due diligence, stress and pitfalls await buyers of land. A smooth path to ownership of agricultural land provides the pride of ownership, and the satisfaction and profits that come from a successful agricultural venture.
The joy of land ownership is perhaps best experienced at Tomorrowland, Anjarle, a project from the House of Abhinandan Lodha, which could be the future of land ownership.
You might also want to read our story on investing in branded land to avoid the challenges of buying land in India on your own while enjoying worry-free and conflict-free land ownership, and the possibility of generating handsome returns.
What's Your Reaction?