Urban Indians Say Diwali Best Time to Buy a Home
A survey revealed 51% urban Indians agree Diwali is a good time to invest in real estate in India. Read on to find out more.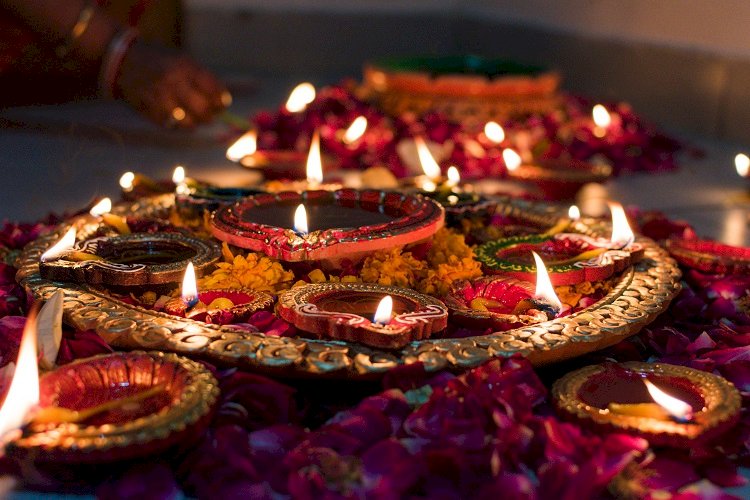 Diwali is not just a time for festivity and religious fervour, it's also a time to spend. The most popular pan-India festival triggers a buying frenzy like no other in India. From FMCG to consumer durables to real estate, nearly every sector benefits from the festive season.
An indicator of consumer spending during Diwali, YouGov's Diwali Spending Index, reveals an appetite for spending and investment in the festive season led by Diwali. Conducted in August this year, the online survey had 2005 respondents from across India. And the answers are not just revealing, but heartening in light of social and economic recovery from the COVID-19 pandemic, job losses and a general sense of economic gloom.
Data shows a majority of respondents, 51%, agree that this is a good time to invest in real estate while 27% neither agree or disagree. Including the fence-sitters, a significant majority of 78% are inclined to buy property in the festive season, which by itself is a reaffirmation of historic spending on real estate spending in the festive season. A different survey by YouGov about festive spending intent improving since last year shows that 29% respondents were likely to spend more in 2021 than last Diwali, only 17% indicated so in 2020.
On the question of who is likely to invest in real estate in the next six months (beginning August 2021 when the survey was conducted), Males (38%) were the most likely to buy real estate than Females (31%). Further, most of the positive respondents belong to the 25-34 and 35-44 age groups with 43% and 42% respectively. The spread between respondents from Tiers I, II cities is even with respective percentages of 39, 38 while 30% of Tier III respondents likely to invest in real estate.
But where is that real estate investment headed? For a huge majority, that is 72%, buying residential property is preferable over buying commercial property, which has 25% takers.
It also appears that a majority of 38% chooses home loans as the preferred financing option. In contrast 30% say they will buy a home with savings and 21% say they will sell another property to buy a new one. While on the topic of home loans, read our primer on home loans from LIC, discover the major steps involved in buying a home, making the most of a home loan if you are a woman, or simply contact Horizon for loan schemes and offers best suited to you.
Coming back to the YouGov survey, Respondents gave a variety of answers to what best explains their reason for investing in real estate this year. 17% said their plan to buy last year got delayed due to the pandemic. 17% each said better prices due to low demand, and saving for a long time to buy in 2021 were their reasons to invest in real estate. 16% cited loans at lower interest rates while 15% were likely to invest in real estate on the back of substantial financial gains from business, investment and inheritance.
The survery also provides insight into how much urban Indians are willing to spend on new property. The most favoured option chosen by 44% respondents is under 50 lakhs. However, a close 41% are likely to invest between 50 lakhs to 1 crore, and only 9% more than a crore.
The survey is a mirror to historical trends observed in real estate buying, and also evidential to the growing interest in real estate in 2021 that is peaking during the festive season, especially Diwali owing to a combination of factors – cautionary spending in 2020, pent-up demand, better prices and home loan options.
In conclusion, all things point to a Diwali sale in the real estate sector! While homebuyers are showing increased interest in the run-up to Diwali, recent housing sales figures support the trend. Celebrate this Diwali with loved ones in your new home. Take a pick from any of these ready to move apartments.
Lodha The Park, Worli – A surprising and stunning urban oasis in the heart of Mumbai with world-class amenities.
Lodha Casa Nautica, Dombivli – Affordable homes in Dombivli East, the MMR's biggest real estate hub.
Lodha Global Park, Dombivli – If you're planning on buying home in Dombivli, this centrally-located residential tower has ultra-modern homes in nature-centric surroundings.
Lodha Enchante, Wadala – Spacious 1-3 BHK homes with top-class amenities and conveniences in the heart of Central Mumbai.
Runwal Mycity, Dombivli – Among the finest townships in Dombivli East, MyCity boasts affordable luxury in a city-like space with sport, shopping, leisure and conveniences.
Tulsi Elanza, Chembur – Luxury and sophistication meet in the Queen of the Central Suburbs at Tulsi Elanza, featuring ready to move homes for connoisseurs of fine living.
What's Your Reaction?