Your Neighbourhood
Places to visit near Mumbai this weekend. And also a permanent place to live in nature.....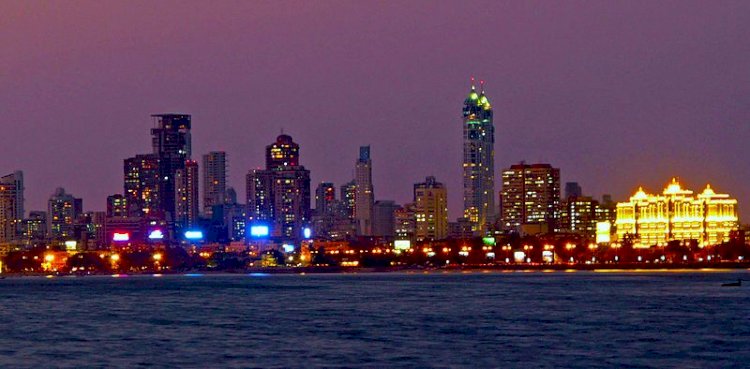 Are you wondering why to buy a house in Mumbai in a hustling city, Then let me tell you it's not that bad because Mumbai has many places where you can have a relaxing life. Mumbaikar's daily routine life makes them exhausted as the weekend arrives.
Long working hours and days traveling in this hustle city make you need a fresh and relaxing weekend. It's good to take a break from this life and just relax. So if you are wondering which place should you choose for a short vacation. We are here to help you. We have listed the best place near Mumbai you could visit next weekend to ensure you get a great holiday
LONAVALA
Lonavala is the most visited hill station in Maharashtra and the place to be during monsoons. With lots of waterfalls, lakes, and hills around, it is a popular destination for camping, trekking, and other adventure sports.
Major attractions: Kune falls tiger point, Lohagarh Fort, Bhaja caves, Nagphani, Karla caves, and Pawna Lake.
RAIGARH FORT
Back in the year 1656, the distinguished Maratha ruler, Chatrapati Shivaji Maharaj, seized the fort of Rairi from
Rajchandraji More, Ruler of Jawali, and built his capital city. He expanded and renovated the fort and renamed it "Raigad." Located at the base of the fort, the villages of Pachad and Raigadwadi had a very crucial role to play in defense of the royal house. It is said that the cavalry of ten thousand men was always kept on standby in Pachad during the rule of the Marathas. Visit the Raigad to feel the strength of a great ruler You could have a great experience of trekking
MATHERAN
One of the best places to visit near Mumbai, Matheran is also an interesting choice for a family getaway, solo trip, and a great place to visit for couples.

ALIBAUG
A little coastal town tucked away in the Konkan region of Maharashtra, Alibag or Alibaug is a very popular weekend getaway and has earned itself the name of 'mini-Goa', owing to the high tourist footfall all year round.
These were some of the places near Mumbai but what if you get to spend every day in this relaxing environment, seems to be impossible. But it is possible at Runwal My City If you need more guidance for your dream home
please visit our website https://horizonfp.com/
or call us on 9833717888
What's Your Reaction?