Is 2021 the Best Time to Buy a House?
A combination of factors – demand, discounts, affordability, low interest and more make this a great, if not the best time.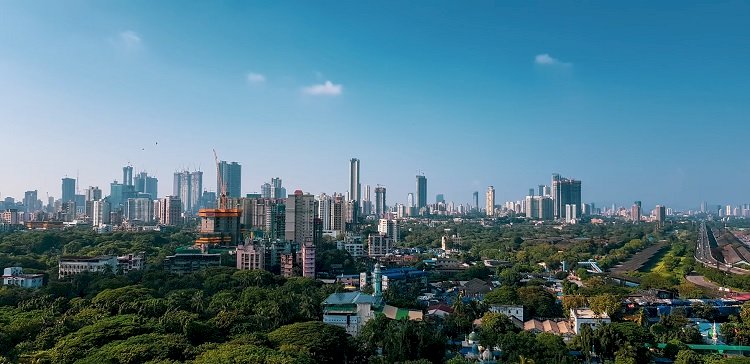 As we reach the tail end of 2021, the question to ask might have been "Was 2021 the best time to buy a home?". With two more months of 2021, the prospective home buyer might have some catching up to do. Thad said, a simple analysis of why 2021 has been a great year for homebuying for a very long time may spur the fence sitters to finally cross over and buy the home they contemplated through the pandemic.
Why housing demand rose in 2021?
With COVID-19 grinding lives and livelihoods to a halt through much of 2020, people sat tight on money. Decisions involving the purchase of major assets, including a house, were put on hold in unsettled economic times. Even in the first quarter of 2021, the outlook for salaried individuals and professionals appeared uncertain if not gloomy. The housing market witnessed signs of revival with sharp demand through October 2020 to March 2021 between the end of the first wave of COVID-19 and the beginning of the second. But normality was still a few months away. The festive season revived housing demand and many peaks were scaled.
The pandemic put a spanner in the works but was also among the biggest drivers for real estate. Demand for housing picked across India's top cities on the back of improved pace of vaccination, gradual opening up of the economy, renewal of economic activity, increased hiring and larger pay checks. Simultaneously, Indians realised the need for bigger homes to work, study and quarantine. A combination of these factors and pent-up demand created the ideal situation for a record spike in housing sales.
Will housing prices rise in 2022?
The general consensus is that a price rise is not foreseeable in the immediate future. As developers successfully pushed sales in the second half of 2021, inventory levels eased, but fresh supply is slow due to the still unsold inventory and demand outstripping supply. Most of the demand in 2021 was fulfilled via ready inventory.
In summary, the demand-supply mismatch coupled with the rising cost of commodities and labour will see housing prices increase in the next 12-18 months.
Should I buy a house in 2021?
This year witnessed a boom that the real estate sector has not seen in years. Incentives from state governments, attractive offers from developers and lower interest rates made this festive season one of the best to buy a home. Experts believe that given the overall improvement in economic indicators and COVID fear on the retreat, homebuyers should not postpone their decision further.
According to a JLL India study, housing affordability has increased due to prices remaining stable across the last five years. According to real estate experts, developers and buyers should invest in locations with upcoming infrastructure, such as Dombivli, Thane and suburban Mumbai where land is available, housing prices are competitive and infrastructure growth is planned or already underway.
Home is as much a financial decision as a personal one. Buying a home may be the largest investment you ever make and the biggest need you ever fulfil for your family. People who buy a home for personal use make up the biggest percentage of buyers, and their decision is mostly driven by tangible factors, such as need, emotion affordability, location, infrastructure, amenities and developer reputation, not necessarily the right time. A home is a basic need that cannot be timed to leverage economic conditions and market movements. Anytime you feel the need for a new home or a bigger home is the best time to buy that home.
What's Your Reaction?