Mistakes To Avoid While Buying A House
Mistakes To Avoid While Buying A House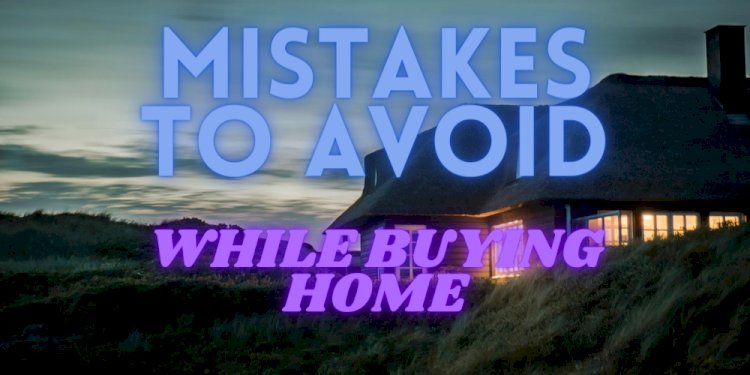 Here are some points on mistakes likely to be made by first-time buyers. We are going to look at the most common of them. Buying a home is a big deal as it can stay with you for a long time. Buying a home can be the biggest investment you'll make in your life, so it is important to take this decision wisely.
1) Home Loan Fences
Getting a home loan is not that easy and could be a real headache. Many people disbelieve banks will approve any type of loan of any amount. But the truth is banks lend you loans depending upon your financial conditions. They check up on the property that you are intending to buy. A loan is not more than 90 percent of your property price.
2) Taking risks for a bigger property
Many people borrow loans more than they could ever payback. Even borrowing money from family and friends can get weird and awkward sometimes. So it is better to find an affordable house. Many people desire homes that are beyond their capacity. Having loans for a long period of time can be mentally as well as financially stressful. Also home comes with several maintenances so it's better to save up some money.
3) Lack of tax knowledge
Not many know the benefits of taxes. Taxes are mostly looked like a money black hole, thinking that taxes do not give you anything back in return. There are many rebates that can be claimed under The Income Tax Act. Plus not paying your taxes can be seen as tax evasion and if you don't take any benefits from your taxes it can be your financial loss.
4) Joint Home Loans Are Good
Taking a joint home loan with your partner can ease off stress from your shoulders. Having two holders for a loan can increase your loan eligibility and help you get a house that is out of your budget. But there are some issues with these for example if one of you is unable to pay the loan amount BOTH of your credit scores will be affected. Also getting out a joint loan is not easy and in case of separation distribution of property can get complicated.
For more information visit our website: https://www.horizonfp.in/
What's Your Reaction?