Renting vs. Owning a Home: What's the Difference?
Advantages of renting: .# Renting generally gives a feeling of lower liability. In metro cities you can rent a house worth Rs 50 lakh for only Rs 10,000-15,000 a month. At the same time, if you buy a home at the same cost, you have to shell out anywhere from Rs 30,000 – 40,000 as an EMI (equated monthly installment).
Renting Vs Buying a Home

Buying a home is a dream of everyone, but roof touching estate prices especially in big cities like Mumbai can make anyone think twice before getting into a property hunt. But for people who are financial enough to afford a home often seem to have a problem deciding whether to live in a rented place or buy one of their own. Both have their pros and cons and are suitable for certain people only. Renting and buying both have their unique advantages which are elaborated down below.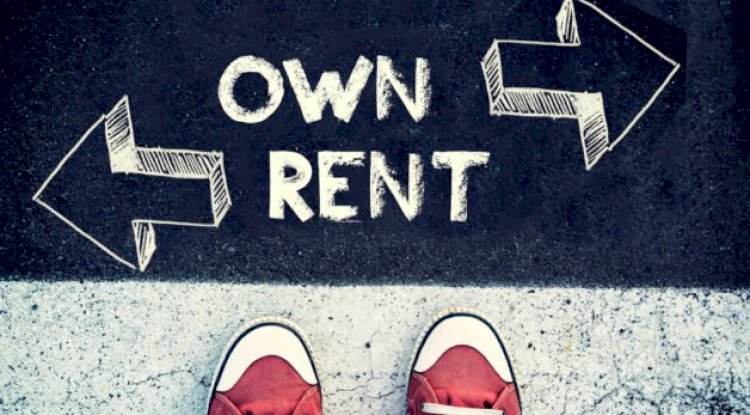 Advantages Of Renting a House-
Renting can be easier than buying- Renting can ask for 15,000-20,000 rupees per month for a house which is worth 50 lakhs. On the other hand, if you buy the same house you'll have to empty about 25,000-40,000 rupees out of your pocket every month.
Freedom of choice- Generally people not only study the house but also its neighborhood. So a house which has transport, good schools and, close to work might be out of budget to buy but can be easily rented.
Good For Travel or Work- Renting is good when you have to work in different places or when you travel a lot. Renting at the start of your career is not bad as it's cheaper and flexible.

Advantages of Buying a House-
Safe Investment- Having your own property is always beneficial as an investment. Real estate investments are safe having a real asset. Even if in future you decide to move out to another residence you can give your old place for rent.
Ownership and Security- Having your own home gives you the right to ownership. You don't have to hesitate for changing minor details or the functioning of your house. You have complete freedom to live on your basis. Plus there is no fear of your landlord knocking on your door bringing an end to your contract.
Good For Settling- Having your own home is one of the key ingredients in settling in your life. Mostly when you have a family and a permanent job buying a house becomes a necessity.
Renting and buying can be a troublesome decision to make. And only an overall analysis will help you choose the right decision.
Buying home is not just a monetary activity. The whole process of buying, and maintaining the house makes us a fuller person.
For more Information visit our Website: https://www.horizonfp.in/
Call Us On 9833717888
What's Your Reaction?