L&T Seawoods Residences - A Perfect Office Space.
L&T Seawoods Residences is presenting you exclusively spacious 2, 2.5, 3BHK Office Space at the best location with all facilities of connectivity. Know more.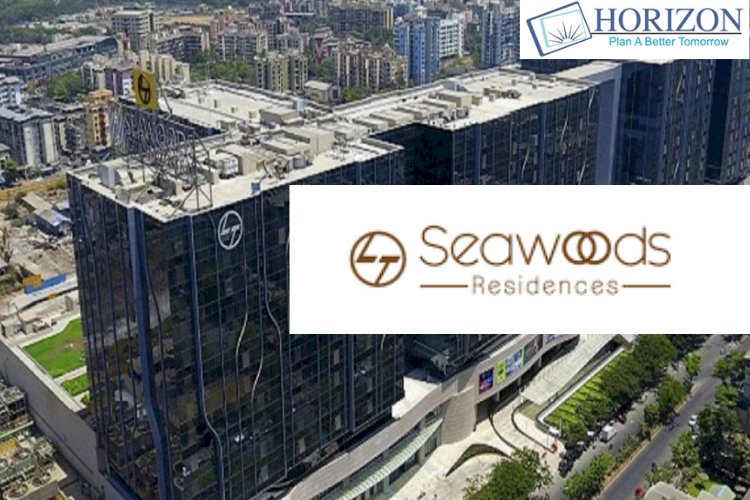 L&T Seawoods Residences is an extraordinary project which is very smartly located at Grand Central, Navi Mumbai. Why did I say smartly? Because this project has been nestled at most fastly growing region of the city. Now Navi Mumbai is the most focused area by government and proposed international airport has been constructed over there. Along with that, this region is so sophisticated with its connectivity with all type of necessary hubs and office areas.
Navi Mumbai is well-known for its breathtaking environment and its maintenance. You can say Navi Mumbai has become pride city of Mumbai. and the best part about this project is L&T. Yes! This is a trustable project of a well-known international brand of India who already has so many loyal customers and followers. And this time L&T has decided to provide their best work till today thus they came up with Seawoods Residences. L&T Seawood Residences is presenting spacious 2BHK, 2.5BHK & 3BHK Office space of 670 sq.ft. to 1170sq.ft. area. Isn't it HUGE! But still, so many things are remaining about this project such as its vibrant amenities.
Do you know what is missing is your workplace? The luxurious Over The Top Club House with All Modern Amenities including Squash Court and Badminton Court, so that you can enjoy if you're having more workload. Sounds like a dream come true, isn't it? If you're looking for a perfect office space then you don't have to think more because this is something beyond your expectation at your pocket price.
1st time in India to be termed as 'Transit Oriented Development' with an absolute mix of Residential, Transport Hub, Commercial Zone, Retail and Entertainment Zone. And the location is also very convenient, this project is Behind Navi Mumbai's Biggest & Most Successful Mall - Seawoods Grand Central by L&T.
A perfect location with sparkling amenities and near to all necessary hubs with trust, transparency & loyalty of L & T, what else you want? So if you really liked this project or if you want to know more this project then don't hesitate and visit our website, right now! https://www.horizonfp.com/l&t-seawoods-residences/ or call on 9833717888
What's Your Reaction?