Home Insurance: Be Safe, Not Sorry for Your Home
Home insurance provides a financial safety net and reassurance when your most valuable asset is damaged by nature or man.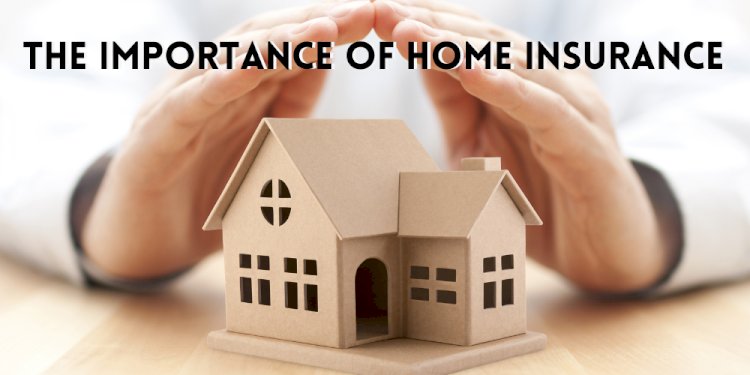 It is said that an act of God, such as earthquake, flood, cyclone and other natural disasters can neither be predicted nor prevented. While this is true of unforeseen natural disasters, it's also true that insurance allows one to minimise or recover the financial damages incurred to life and property. Other than life and health insurance, home insurance is the most critical, yet ignored, least understood and underutilised insurance product. Imagine losing your home, your single investment to a fire or earthquake and taking years to recover from the financial loss and no home to call your own?
What is home insurance?
A home insurance policy provides financial compensation for the loss or damage caused to a home due to natural or manmade disasters as well as from fires, theft, vandalism and such, beyond control of the home owner.
Why should I buy home insurance?
There are many reasons for the average home owner to protect their most valuable investment and something that is only preceded by life and health. You will be surprised to discover the immense value of home insurance to property and peace of mind.
Protection for your home against natural and man-made disasters: Home insurance covers your property against damage caused by earthquake, flood, lightning, storms, cyclone and fire. It also protects you from financial damages incurred due to manmade calamities, such as vandalism, theft and riots. The insurer compensates you to repair or rebuild your home.
Protection for items and valuables in your home: It's a common belief that home insurance covers only physical damages. The truth is home insurance comes in different forms, each differing in the scope of coverage. A comprehensive home insurance policy covers valuable assets and personal belongings, such as important documents, jewellery, electronics, household appliances and furniture.
It's also important to be aware of what is not covered by home insurance, although some these may still be included depending on the insure and the policy.
Home insurance does not cover wilful damage to property, damage due to wear and tear, pollution or contamination, electrical or mechanical breakdown, loss to property unoccupied for more than a specified period, loss of property from war, and personal belongings, such as cash and antiquities.
Protection against third-party liability: In the event that you accidentally damage the property of a neighbour or third-party, they can receive compensation up to the value depending on your policy coverage as well as legal expenses to you if the matter goes to court.
Coverage of temporary living cost: In the event your home is rendered uninhabitable due to a natural or manmade disaster, your home insurance policy covers expenses incurred as rent till the time your home is repaired and back to habitable condition.


It is not expensive: The benefits of a home insurance policy easily outweigh the cost not only in terms of the premium you pay, but also the peace of mind it brings. For an insured amount of Rs 40 lakh, a home insurance premium is a mere Rs 2000 per year. The most comprehensive policies covering valuables and personal items may cost about Rs 5000 per year, a small price for protecting one's most valuable asset. Above all, a home insurance policy gives peace of mind in the knowledge that your house and its contents are protected against the vagaries of man and nature.
While home insurance cannot prevent the physical damage to property and mental agony caused by an act of God, it helps you recover from the financial loss. Home insurance can be purchased along with a home loan or separately an any time. Make an inquiry about the best home insurance policies and offers when taking a home loan.
What's Your Reaction?