The Importance Of Home Insurance
Property insurance provides financial reimbursement to the owner or renter of a structure and its contents in the event of damage or theft.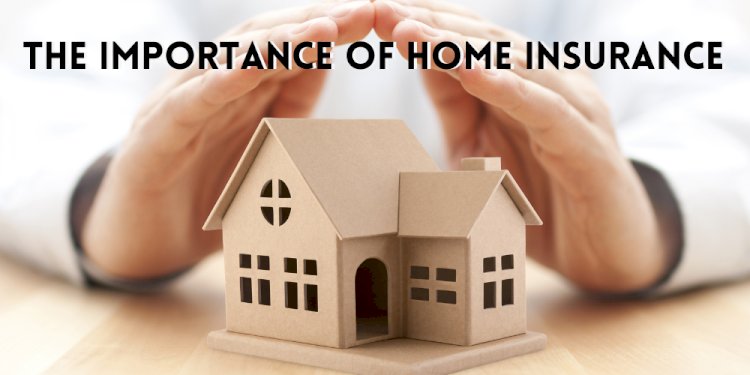 Home policies are something that is ignored by house buyers even though house purchases have increased significantly in the country in the past few years. Most people get confused by complex processes and due to high premiums. Having a good knowledge about this is necessary.
1 Protection for your home
Home insurance policies provide financial support to your house in case of man-made or natural disasters. For example floods, earthquakes, fires, or vandalism. maybe home insurance won't make p for the whole damage but it can save a lot of headaches if your property is damaged.
2 Security for your personal belongings
Increasing crime in the country is a big issue and having home insurance can cover up the cost of your personal belongings in case of robbery or theft. Advance home insurance can cover belongings like jewelry, artwork, and electronics.
3 Here are things that are not covered in home insurance
Not everything is covered in property insurance and you should know about this because sometimes people get frustrated when insurance companies don't help.
Damage to property willfully
Damage to property due to wear and tear.
Loss of property from war
Belongings like cash, artifacts and, collectibles
4 Things that are covered in an insurance
Fire and smoke
Lightning strikes
Windstorms and hail
Explosion
Vandalism and malicious mischief
Damage from an aircraft, car, or vehicle
Theft
Falling objects
Weight of ice, snow, or sleet
Water damage
For more information visit our website: https://www.horizonfp.in/
Call us on 9833717888
What's Your Reaction?