Tulsi Elanza: Luxury Comes to Chembur
Tulsi Elanza has emerged among the foremost luxury residential addresses in the queen of the Eastern suburbs, Chembur.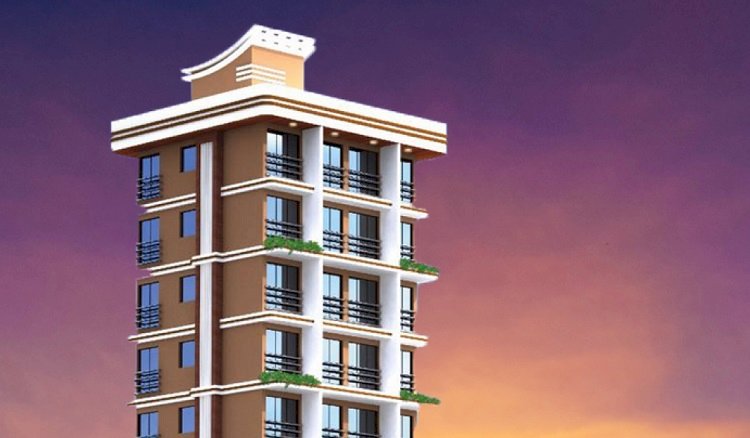 The suburb of Chembur brings to mind unique sights, experiences and landmarks – legendary eating houses, former residences of Bollywood stars, reminders of history, recreation spots and massive industrial complexes. Add another one to those landmarks. Tulsi Elanza by Metro Group is an exemplary symbol of luxury homes boasting top-of-the-line amenities in a central location.
At Tulsi Elanza, luxury has many manifestations: like one apartment per floor, a private elevator, design ergonomics and sophistication that make the best use of space, tasteful finishing, and the choice to enjoy the finer things of life with loved ones in the tranquil privacy of a plush 4-bedroom apartment.
Tulsi Elanza promises and delivers quality, luxury and connectivity. It is located close to important landmarks and travel hubs – 1 min from Eastern Express Highway, 5 min from Chembur Railway Station, 2 min from the upcoming Dahisar - Mankhurd Metro 2, and a 2-min walk from the Monorail. The location offers all-round connectivity options to the South Mumbai, and the Central and Western suburbs easily via road and rail corridors, as well as Navi Mumbai and Thane, both of which are accessible under 30 mins by road.
Tulsi Elanza is also within a 5-10 min radius from all of Chembur's famous leisure and recreational hubs, Acres Club, Emerald Club, Chembur Gymkhana, Sindhi Society Gymkhana and Bombay Presidency Golf Club. It's also 7 min from K-Star Mall and 11 min from Cubic Mall.
Tulsi Elanza is delivered by Metro Group, whose motto is 'built different'. Throughout their existence, Metro Group has focused their energy on being extraordinary, thinking uniquely and doing things another way.
Tulsi Elanza is a true embodiment of the makers' belief. Extraordinarily luxurious, uniquely sophisticated and done differently. Here's your opportunity to move in to a luxurious abode with the finest of conveniences and located in the heart of a popular residential neighbourhood. Make an inquiry and arrange a site visit to Tulsi Elanza and make the right choice for your new home.
Disclaimer
This story is based on information obtained from external source(s) and may be subject to change. While Horizon makes a reasonable effort to verify such information, it does not vouch for authenticity and/or accuracy, and bears no responsibility for damages or claims arising from the use of this information in any way.
What's Your Reaction?