SHETH CNERGY THANE INFOGRAPHIC
Sheth Group has varied experience in executing residential, commercial/IT, retail, and township projects in both India and abroad.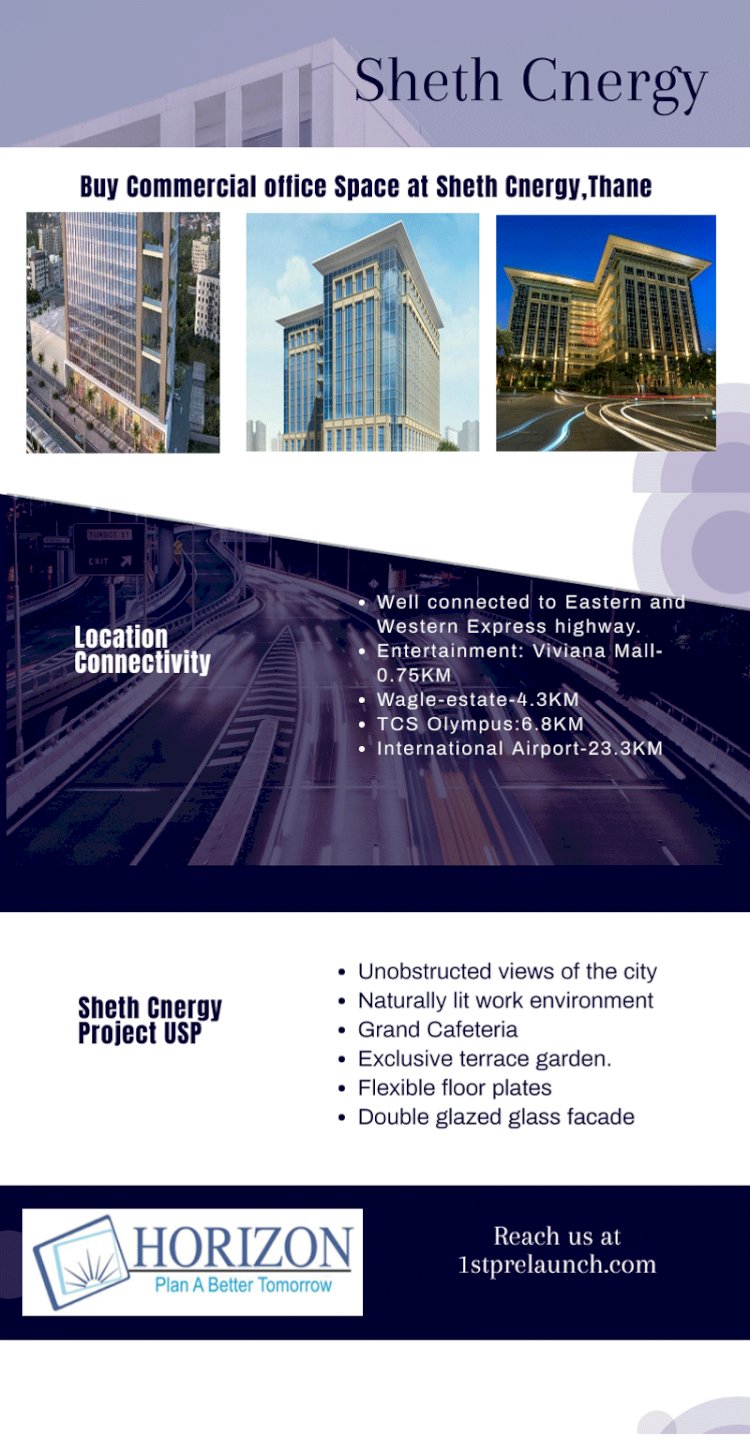 Each and every Sheth project is conceived to offer value for a lifetime and even beyond the present generation.
* Strategically located, *intelligently designed and *equipped with technology-driven facilities, Cnergy, on Thane's Platinum Belt, is perfectly positioned to be the bustling new center of commerce.
Created with the same vision, dedication, and meticulous planning behind the iconic.
Sheth Cnergy Thane is giving your business the global address it deserves.
The commercial center integrates state-of-art office spaces with the finest retail and culinary prospects to give you an experience that is truly holistic.
What's Your Reaction?