Mulund: The Most Urban Central Suburb
Mulund is many things together – upmarket and affordable, cultural yet modern, quiet and insulated or buzzing and crowded.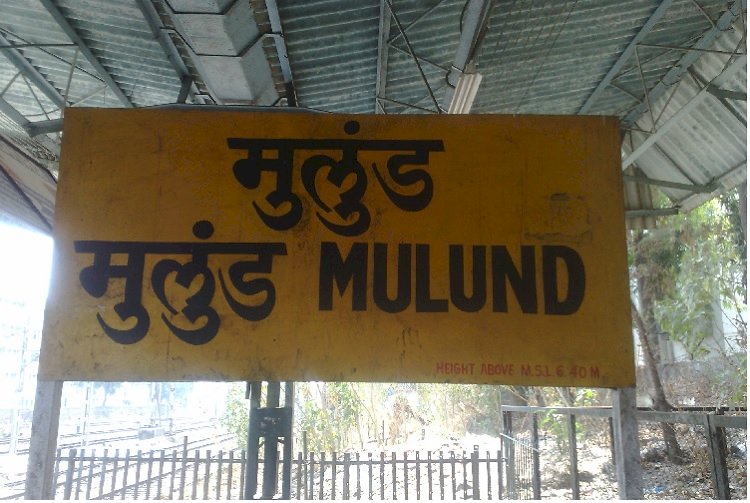 Is Mulund a good place to live?
Lying in the northernmost part of central Mumbai adjoining Thane, Mulund was a part of Thane until the 1950s. Until the 1980s, Mulund was a largely middle-class residential locality that was also home to a large number of industrial units which were eventually moved out of Mumbai, paving the way for residential and commercial development along the stretch of LBS Marg in Mulund West.
During the 1990s and 2000s, Mulund witnessed exponential growth by way of numerous residential, commercial and entertainment projects which came up on land parcels previously occupied by factories. The nature and quality of residential developments in Mulund underwent a sea-change along with the rapid development of social and civic infrastructure. Stretches along LBS Marg and several internal roads leading to Mulund Station became the hub of homes and activity and empty plots along the Eastern Express Highway in Mulund East and up to Nahur too were exploited for their residential development potential resulting in several clusters of affordable middle-class housing as well as upmarket destinations.
The Mulund of today is among the leading suburbs of central Mumbai, home to numerous high-quality residential projects, shopping, retail and dining, culture and entrainment malls, parks and gardens, clubs and gymkhanas, hospitals, schools and colleges, nature and modernity. Mulund commands a premium in terms of price and desirability in Mumbai North East which stretches as far as Ghatkopar.
Mulund is a premium residential hub of north-east Mumbai
While Mulund West remains a much sought-after residential address due to its multi-modal connectivity and transportation infrastructure, well-developed urban facilities and proximity to Thane, Mulund East is witnessing its share of exponential growth. With the availability of land spanning the Mulund East railway line up to the Eastern Express highway stretching up to Nahur East, Mulund East is coming into its own with the arrival of big-ticket developers like Lodha, Tata and others are developing world-class premium residences as well as affordable homes.
East or West, parts of Mulund are almost within touching distance of forests and nature. Be it the boundary of Sanjay Gandhi National Park that borders the highest reaches of Mulund West or the mangroves lie close to Mulund East, which offers peace and quiet due to its location along the Eastern Express Highway beyond which lie large swathes of mangroves lining the Airoli creek stretching the distance into Navi Mumbai. Yet, nowhere in Mulund are residents away from a well-maintained park or public garden, shops, eating out, entertainment, public transportation, sports facilities or cultural avenues.
Education in Mulund
Mulund is home to a number of reputed educational institutions that have stood here for decades. Mulund College of Commerce, popularly known as MCC, is among the leading commerce colleges in this part of Mumbai. Mulund is also home to several old and new schools such as NES International Public School (ICSE), DAV International School (CBSE), Sri Sri Ravishankar Vidyamandir (ICSE), Billabong International High School (ICSE, IGCSE, IB), St. Mary's Convent High School (State Board).
Hospitals in Mulund
Mulund has many super-speciality and multi-speciality hospitals. Fortis Hospital, Platinum Hospital, Hira Mongi Navneet Hospital, Dr. Mukhis Raj Hospital, Upasani Super Speciality Hospital are some of the renowned names. Mulund West is also within reach of leading medical care institutions in Thane, including Jupiter Hospital and Bethany Hospital.
Culture, Shopping and Entertainment in Mulund
Shop, hang out or dine it at R-Mall, the first and oldest mall in the central suburbs. Catch a game of your favourite sport or dive in for a swim at Mulund Gymkhana, Kalidas Sports Complex and Priyadarshini Indira Gandhi Sports Complex. Catch a popular play or cultural event at Mahakavi Kalidas Natyamandir. Take a trek to Yogi Hills or go for a long trek to Sanjay Gandhi National Park. Bargain for the finest fresh produce and groceries at the Mulund market. Enjoy street food and traditional snacks at Jalaram, Jai Jhulelal, Michael Misal and Khau Galli. Spend a serene morning or a calm evening at the numerous parks and gardens in Mulund East and West, prime among them, Johnson & Jonhnson Garden, Sardar Tara Singh Udyan, BMC Garden at Devidayal Road, Cypress Garden, Vrindavan Manoranjan Udyan or any of the numerous small and big green spaces that dot most of Mulund.
Connectivity and Infrastructure in Mulund
Mulund is well connected to central and western suburbs, Thane and Navi Mumbai via road and rail. The Mulund Depot, one of the largest in Mumbai, offers BEST routes to nearly every part of Mumbai. Mulund is directly connected to central suburbs via the arterial LBS Marg and Eastern Express Highway, to the western suburbs via Mulund-Goregaon Link Road. Mulund also provides easy access to Navi Mumbai via the Mulund-Airoli bridge. The upcoming elevated Metro Line 4 Kasarvadavali-Wadala will further strengthen connectivity to Thane and other parts of Mumbai.
Looking for a home in Mulund?
The upcoming Lodha Codename Limited Edition features world-class homes at the most premium residential development in Mulund East. The project spans 25 acres with 60,000 sq. ft of open spaces and 30+ amenities. At the centre of it all are twin 40-storey towers with super-sized luxurious homes with sundecks. Make an inquiry for details and grab pre-launch offers while you can at Lodha Codename Limited Edition.
Consider S Class homes – Smart residences that spell class – at Piramal Revanta in Mulund West. Each home is the embodiment of world-class design and architecture, and the prefect complement of stye and substance. Blessed with natural surroundings, located at the prime spot in Mulund, and embellished with a range of lifestyle amenities and features, book your home now at Piramal Revanta.
What's Your Reaction?