Lodha Trump Tower: The New Address of Uber Luxury
A new icon rising in Worli will redefine the meaning of a home in Mumbai and establish the gold standard of luxury living.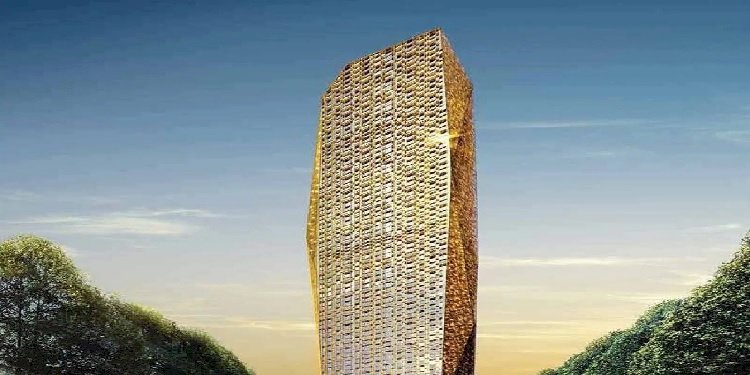 At 78-storeys, Lodha Trump Tower is not just the tallest residential building in Worli, it is also a landmark that is bound to elicit awe and envy in equal measure.
The glimmering golden façade of Lodha Trump Tower is eye-catching, making the tower stand out from other illustrious residential high-rises and landmarks in and around the heart of south Mumbai. Residents can experience incredible views of the Arabian Sea, RWITC Racecourse, Bandra-Worli Sea Link and the city's famous shoreline.
With interiors and common areas of the tower designed by Studio HBA (Hirsch Bedner Associates), the world's leading hospitality design consultants, residents can expect the unexpected in design innovation.
The bespoke concierge and hospitality services by Saint Armand of France are exclusive to residents of Lodha Trump Tower. The unrivalled 5-star service and attention to detail enrich the experience of being the resident of a place that is truly unique and truly wonderful.
The uber-luxurious 3 and 4 bed residences with bare shell and finished options are fully customisable to reflect the personal taste and individuality of each home owner. The perks and privileges don't even begin to compare with anything else. White-gloved service, exclusive Club Midas clubhouse, fully equipped 24/7 gym, spa room, private pool, salon, private dining area, game room is a place to stay at your fittest and socialise with fellow residents.
Lodha Trump Tower is a one-of-a-kind residential development. If you desire an elite, discerning living experience, book your home Lodha Trump Tower for that for one-of-a-kind feeling.
Disclaimer
This story is based on information obtained from external source(s) and may be subject to change. While Horizon makes a reasonable effort to verify such information, it does not vouch for authenticity and/or accuracy, and bears no responsibility for damages or claims arising from the use of this information in any way.
What's Your Reaction?