Tranquil, Premium, Enchanting: Life at Runwal Sanctuary
There's a reason it's named 'Sanctuary'. Discover all that makes Mulund West's most naturally gifted township what it is.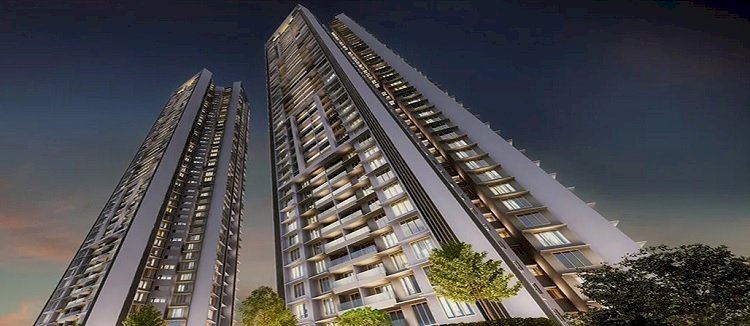 A refreshingly green sight leads you into Runwal Sanctuary. A 150-metre driveway through lush greens spanning a full 6 acres of tranquil surroundings in the midst of which stand striking 5 towers that rise into the skyline with urban amenities and privileges that make apartments not just homes but sanctuaries.
Welcome to Runwal Sanctuary where spacious and luxuriant homes in natural surroundings provide the perfect balance of urban conveniences and nature's gifts. The 50% open spaces reserved on the estate are a sight for sore eyes and a boon to lungs. The 1.5-acre internationally-planned podium has everything that keeps the mind and body refreshed and invigorated – health, wellness, sports and social zones with more than 40 amenities. The 2-level clubhouse will spoil you for choice with its sky aqua pool with extended green lawn, banquet hall, gym, salon, spa and indoor games arcade.
While its fun and games outdoors, your home is an abode of peace and luxury. The spacious 2, 3, 4 and 5-bed residences at Runwal Sanctuary are the kind of homes that provide more than just a dwelling. While the generously large 2 and 3 BHK apartments have all the space your family desires, the limited edition 3 and 4 BHK apartments are full of possibilities – parties, family events, a home-full of guests or grand festivities – there's room for anything.
Every unit is a 100% corner home designed to ensure no two homes peek into each other. Inside, indulge in ample natural light and ventilation, spacious sundecks and large windows that look over the green tops of Yogi Hills and the lively life of Mulund below, top-notch fittings and fixtures, and video door camera are just some of the great things here. Enter your building through the double-height entrance lobby and step into a high-speed elevator for a smooth ride to the top. Stay secured by 24/7 CCTV surveillance and manned security.
At Runwal Sanctuary your home is a haven in a naturally gifted locale with the outside world just beyond the gates. A prime location on LBS Road in Mulund West puts Runwal Sanctuary at the centre of connectivity. 10 min from Thane and Eastern Express Highway, 13 min from Mulund and Nahur railway stations, 15 min from Jogeshwari-Vikhroli Link Road (JVLR), and minutes from Metro Line 4, schools, malls, parks, hospitals, shopping and dining hubs.
Make your home in a sanctuary that provides the best of many worlds. Request details or schedule a site visit to Runwal Sanctuary.
Disclaimer
This story is based on information obtained from external source(s) and may be subject to change. While Horizon makes a reasonable effort to verify such information, it does not vouch for authenticity and/or accuracy, and bears no responsibility for damages or claims arising from the use of this information in any way.
What's Your Reaction?