Launching Prime Avenue at Runwal Gardens, Dombivli
Prime Avenue stands amid the retail hub of Runwal Gardens, a township of dream homes, green spaces and modern comforts.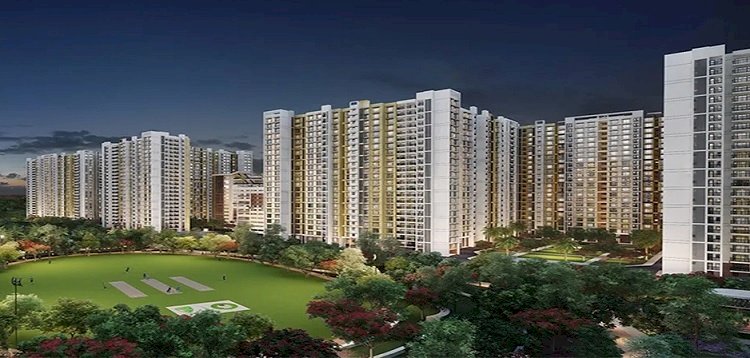 Aptly named, Runwal Gardens is like a serene green lung in a residential hub that fulfils every basic and lifestyle need a family can ask of its home. Literally everything you need is here, most of it within a 5 in walk. Within the premises of this integrated township, you will find the renowned Euroschool, the 10-lakh sq. ft. R-Mall, offices, R-Galleria high-street retail hub, and a multispecialty hospital.
Spread across a massive 115 acres, Runwal Gardens is strategically located at Kalyan-Shilphata in the Manpada locality of Dombivli East. It is a magical landscape with natural carpets of green grass, more than 8000 trees and 14 breath-taking themed gardens, each one making distinct from the other. Most of the 1 to 3 BHK apartment configurations at Runwal Gardens face the gardens and landscaped areas, offering soothing views of greenery.
Runwal Gardens is equipped with amenities for everyone, thoughtful features and technological innovations that make both, your home and your lifestyle a matter of pride and joy. Distributed across the prime spots of Runwal Gardens are more than 100 amenities.
The expansive 11-acre Central Park is the centre of the township and the heart of its green expanses. It has tons of features and amenities, including gardens, amphitheatre, skating rink, jogging and cycling tracks, picnic gazebo, cultural events zone, barbeque zone, stargazing deck with telescope and central piazza. The elevated 67,000 sq. ft. clubhouse named Club Elevate is spread across 3 levels and overlooks Central Park. It is home to an infinity pool, terrace lawns, multi-sport facilities, mini theatre, aqua gym, banquet hall, a podcasting studio, and lots more to keep residents engaged and entertained. Cluster amenities include amphitheatre, outdoor gym, kids' and senior citizen areas, gardens, bonfire area, organic farm and many more outdoor features for the entire community.
The recently launched units in Prime Avenue enjoy a prime spot in Runwal Gardens. Located in the primary retail, entertainment and shopping hub within the township, booking is now open for 1, 2 and 3 BHK residences and shops at Prime Avenue. Make an inquiry or schedule a site visit at the earliest to avail launch offers.
Disclaimer
This story is based on information obtained from external source(s) and may be subject to change. While Horizon makes a reasonable effort to verify such information, it does not vouch for authenticity and/or accuracy, and bears no responsibility for damages or claims arising from the use of this information in any way.
What's Your Reaction?