Amenities You Would Get.
Amenities are that part of the home buying process where you get cherry on your cake. Know more about what is amenities and the things included in amenities. Click here now.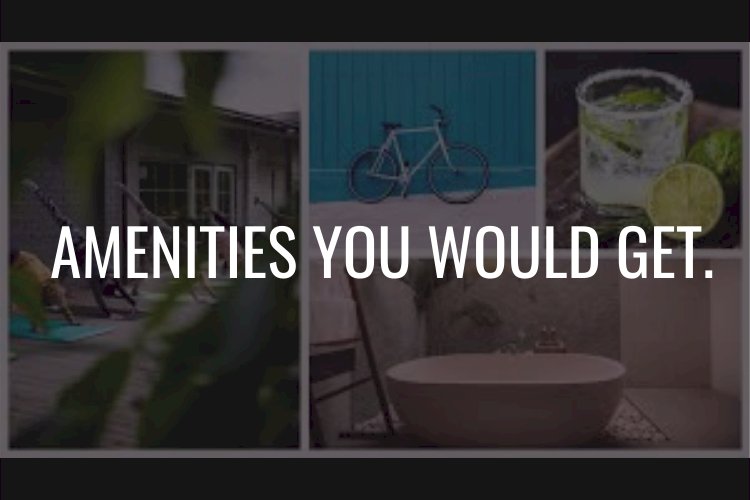 Earlier the home buying decision us to be depended upon the floor plans, space and size of the house. But now as per new generations and evolutions, people increased their demand too.
Now, people want a good environment, perfect location, attractive ambience, and even more thing. But what is the most demanded thing people want with their own home? That's amenities. But what exactly amenities are?
according to google dictionary, amenities are desirable or useful features of a building or place but in reality, it is all those possible things that an individual wants to fulfil their basic luxurious desires. Let me explain you in detail.
Amenities are those win-win moments that gives you luxurious lifestyle along with ownership of a property. Amenities include all features that contain comfort, convenience, and compatibility. So what type of amenities you can actually enjoy?
There are different types of amenities out there is marketing which includes, clubhouse, swimming pool, landscape garden, lake view, amphitheatre, kid's play area, library, sitting area, indoor game zone, gymnasium, outdoor game zone, /party lawn, senior citizen corner, gazebo and even more.
And you know what is the best part? All these things come with your residential property that too for a lifetime!
And this is not it, even more, things are there in the list of amenities you can enjoy while buying a home.
If you also want to get this type of luxurious and royal lifestyle then contact us now and get to know about en numbers of options with royal homes and beautiful amenities. And live a life like never before. Hurry Up!
And if you like amenities then let me know and them me what is your favourite amenity. And for more such content stay tuned with us. Until then bye-bye!
What's Your Reaction?